DC Business Law
Washington DC Business Lawyers
Business Lawyers Dedicated to your Goals
Our DC business law practice is dedicated to achieving the goals and objectives of our clients. At the intersection of business and law, our business attorneys are focused on representing the legal needs of Partnerships, Limited Liability Companies, Small Business, C-Corps, S­-Corps and B­-Corps, Startups, Nonprofit Organizations and Publicly Traded Companies interests in the Washington, D.C. metro area and around the country. From formation to governance, to dispute resolution or intellectual property issues, our business lawyers have the breadth of experience to assist our clients in a wide spectrum of business matters.
Broad-Based Business Law Expertise
With broad-based expertise that includes business formation, business transactions, and government contracting, our DC business law practice aims to understand small businesses, startups, nonprofits, and government contractors. Lead by Mr. Antonoplos who has an MBA from Yale University, we have a reputation as experienced corporate, transactional, and business lawyers who have an extensive background in representing companies in complex corporate and business transactions, business litigation, and commercial disputes.
We strive to be a leader among small business lawyers by helping our clients move through legal issues. This approach is not only for small businesses, however, our large corporate clients are also given the highest level of legal representation in a cost-effective manner. Over the years we have developed a strong reputation for going to extra mile to get our clients the successful result they expect from their business lawyers.
Experienced Business Lawyers
Our business and corporate law practice specializes in handling complex business litigation matters for business owners, partnerships, and corporations in diverse business sectors, including Fortune 500 companies, high net worth families and business founders in connection with what is sometimes the most important litigation for their business. What sets Antonoplos & Associates apart from our competition is our depth of litigation experience, our dedication to our clients, and the results that we achieve.
Our DC Business Law attorneys are well­ acquainted with the challenges of the modern DC business law climate. While many of our clients are based here in the Washington D.C. metro area, we represent businesses and organizations from across the nation, helping their leadership teams navigate the increasingly complex business landscape to ensure regulatory compliance, mitigate risk, prosecute litigation and defend their contractual rights all in an effort to help them grow and protect their businesses. Whether you are seeking an attorney for the start of a business or a business lawyer for litigation or counsel for a commercial transaction, our team of business lawyers have the experience, judgment, and track record you would expect.
Our Business Law Practice Focuses On:
Business & Corporate Litigation
Business Succession Planning
Business Start-Ups & Entrepreneurship
Business & Corporate Transactions
Corporations, Partnerships & Businesses: Formation and Governance
Business Valuation & Disputes
Non Profit Organizations
Microfinance, Regulation D, Private Placements & Offering Documents
Mechanics Liens & Priority of Interest Issues
Our Transactional Business Law Services
Shareholder Agreements
Limited Liability Company Operating Agreements,
Partnership Agreements
Corporate Bylaws
Buyout Agreements
Redemption Agreements
Employment Agreements
Corporate Formation, Merger, Dissolution of Corporations, LLC's and Partnerships
Special Purpose Entity
Limited Liability Partnerships
Limited Partnership & Limited Liability Company
Business Valuation
Stock Purchase Agreements
Asset Purchase Agreements
Internal Stakeholder Acquisitions, External Stakeholder Acquisitions
Microfinance Transactions
Secured/Unsecured Borrowing and Lending Transactions
Venture Capital Transactions
Reg. D, Reg A, and Private Placements & Offering Documents
Government Contracting
Federal, State, and Local Government Procurement Issues
Representation in Government Contracts Infringement Disputes
Formation and Qualification of Non­Profit Organizations
Our Business Law Litigation Services Include:
Construction Contract Litigation
Mechanics' Liens Litigation and Bond Claims
Management Disputes
Ownership Disputes & Litigation
Real Estate Litigation
Vendor Agreements and Disputes
Trade Secrets
Corporate Governance and Shareholder Claims
Restrictive Covenants
Regulatory Matters
Employment Litigation
Insurance and Reinsurance Litigation
Competition Law
Title Claims
Lenders' Rights
Business Valuation Disputes
Partnership Disputes and Partnership Litigation
Prime and Subcontractor Disputes
Real Estate Partition Suits
Suits for Accounting
Sectors Our Business Law Practice Serves:
Hospitality
Finance and Banking
Construction Industry
Real Estate Industry
Professional Services
Manufacturing
Insurance
Private Investment
Non­-Profits and NGO's
Professional Services
Small Business Owners
Business Law Practice Areas
The business law practice areas that the Antonoplos & Associates legal team serves.
Latest Business Law Articles
The most recent business law articles by Antonoplos & Associates.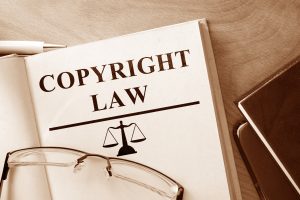 April 05, 2021
The Benefits of Copyright Registration
A copyright is automatically placed on any original painting, sculpture, illustration, photograph, book, poem, song,…
READ MORE