Washington DC Real Estate Settlement Services
Antonoplos & Associates is Washington, D.C.'s premier real estate services provider provider. We are a full-service real estate title and escrow company that conducts closings for the sale and refinance of residential and commercial properties. A family operated business for nearly twenty years, we have developed an extensive clientele that includes both residential and commercial buyers and sellers.
Washington DC Real Estate Settlement Services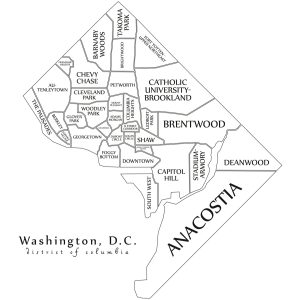 Whatever your needs might be, from commercial escrow to title reports to clearing complex clouds on title ; we will dedicate an experienced team to your project and see you through from start to finish. With turn times as little as 24 hours, the hassle and worry are gone, your time will be your own once more. At Antonoplos & Associates our clients get the respect and individualized attention in their title and escrow services that only comes with a family owned business.
At Antonoplos & Associates, the client is always our first priority. Our goal is to make the closing process as smooth and as easy as possible for all parties involved.
Services we provide:
Licensed Settlement Officers & Attorneys
Escrow Accounts
Loan Document Preparation
Title Searches
Loan Closings
Title Transfers
Title Insurance
Notary Service
Title Searches
In order to transfer title and obtain a mortgage, a title search is required to ensure proper ownership.
Title Abstract (Full or Bring to Date)
Judgment Search
UCC Search
Settlements/Closings
The meeting between the parties of a purchase or refinance where the closing documents are signed.
Purchases
Refinances
2nd Mortgages (home equity, line of credit, etc.)
Commercial loans
Ground Rent Redemptions
Inter family transfers & deed preparation
Release preparation
Powers of attorney
Reverse Mortgages
Title Insurance
Antonoplos & Associates uses Fidelity National Title Group as our underwriters. The Following may be issued at closing:
Lender's policy
Owner's policy
Enhanced or eagle policy
Read Reviews from Our Clients
Read all of the reviews by clients who have worked with Antonoplos & Associates for Maryland and Washington D.C. Legal Counsel.

Mario Barroso
Very professional work of excellent lawyers. I recommend it....
Review from Google

Carter Evans
I hired Antonoplos & Associates for a real estate transaction, they did a great job....
Review from Google

Josh Waxman
I am a real estate professional and have worked with several attorneys in various capacities. I have witnessed the ...
Review from Google

Marshayla Hightower
I worked directly with Peter and Valerie, They are patient and very informative in the information they conveyed to...
Review from Google

Destiny Aigbe
a great group of attorneys practicing law at the highest level...
Review from Google

Elana Bertram
I've worked directly with Atty. Antonopoulos on several matters and I can attest to the vigorous, diligent, and no-...
Review from Google

Tommy Joyce
Truly a law firm you can trust. Peter and Valerie were among the brightest and most accomplished lawyers I have enc...
Review from Google

Rose Fabia
Every attorney I have had the pleasure of coming in contact with has met each one of my legal needs with the utmost...
Review from Google

Dane Nielsen
Great group of hard working people. Highly recommended without any hesitation....
Review from Google

Jennifer Utz
Mr. Antonoplos is a consummate professional who has provided invaluable legal counsel over the years. His extensive...
Review from Google

Darren Diau
I really appreciate all the care and assistance the team provided me. I thought my case was well-handled and I woul...
Review from Google

Caroline Clements
I was very impressed with this firm's handling of my case. Things were taken care of in the most efficient manner t...
Review from Google

Tom Bridge
I can't recommend Peter and his team strongly enough. They are responsive, thorough, capable and friendly, and they...
Review from Google

Stu Cherande-Friedman
Competent, reliable, trustworthy, high quality and client driven are a few words that come to mind when I think abo...
Review from Google