Workplace Accident Attorney
Top-Rated Washington, D.C. Workplace Accident Attorney
Washington, D.C. Workplace Accident Attorneys
If you were injured while working, you deserve to receive compensation. At Antonoplos & Associates, our Washington, D.C. workplace accident attorneys take a client-focused approach that helps us obtain damages for our clients that many law firms leave on the table. Workplace accidents are serious and can jeopardize your life and your family's finances. Our workplace injury attorneys will start by listening to your story, conducting an in-depth interview to better understand your circumstances, and address any immediate needs you may have. While it may take some time to work through your workplace accident claim, our process allows our attorneys to gather and analyze all relevant evidence.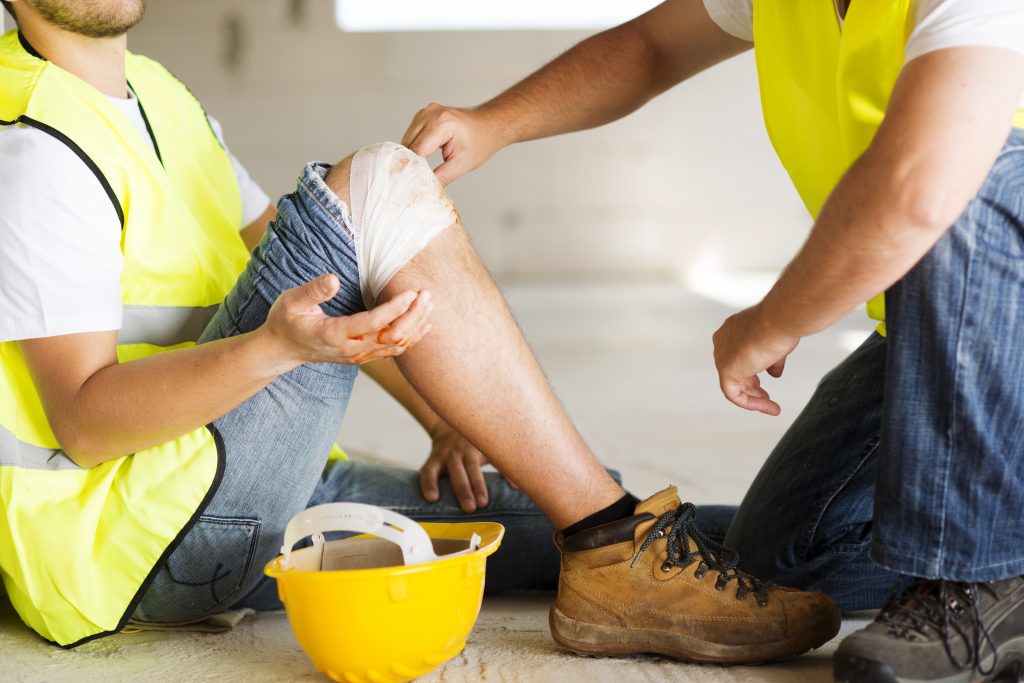 With our client-focused approach and aggressive advocacy for our workplace accident clients, we can help you get the maximum amount of compensation. We encourage you to call us at 202-803-5676 or directly schedule your free, no-risk consultation with one of our skilled Washington, D.C. personal injury attorneys today.
Types of Workplace Accidents Cases We Handle
With over twenty years of experience, Antonoplos & Associates Washington, D.C. workplace injury lawyers have worked with clients on a variety of workplace accident cases. No matter what happened to you, our attorneys are here to listen to your story, research deeper into your company, and help advise you on what to do next. Our workplace injury lawyers have worked with clients on the following workplace accident cases.
Work-related Motor Vehicle Accidents
Construction Accidents
Falling objects
Slip and fall accidents/trip and falls
Falls from a height
Falls into water/ drowning
Pool accidents
Machine/ equipment accidents
Exposure to harmful substances
Electric shock/ electrocution
Environmental/ sun exposure
Dog bites or animal attacks
Violence, such as assault
If you experienced one of these situations or were injured in any other way while at work, contact a workplace accident attorney immediately.
Common Work-Related Injuries
Most workplace injury cases in Washington, D.C. lead to serious injuries such as:
Lacerations and contusions
Ligament Sprains
Muscle or tendon strains
Bone fractures
Concussions
Traumatic brain injuries (TBIs)
Spinal cord injury
Nerve damage
Paralysis
Amputation
Skin reactions
Burn Injuries
Back and spine injuries
Whiplash
Eye injury/vision loss
Hearing loss
Respiratory conditions
Carpal tunnel syndrome or other repetitive stress injuries
Gunshot wounds
Internal organ damage
After you are injured on the job, contacting an Antonoplos & Associates Washington, D.C. workplace accident attorney is critical. Our firm can help you understand what you must document. Including your diagnosis, treatments, and any lifestyle changes you made as a result of your injury. To enhance these claims, our lawyers will compile the economic and non-economic impacts of your injury. This allows our firm to accurately value your claim and seek an appropriate amount of compensation.
Who is Responsible for Accidents at Work
When you get hurt at work, the best thing to do after being treated for your injuries is to contact a personal injury attorney. By enlisting an experienced and knowledgeable personal injury lawyer, you will have an expert on your side who can fully investigate your case, determine who was at fault, and which party is liable. These actions are vital as many times, the individual who caused the accident is not legally liable. Instead, the employer is responsible for your injury and liable to pay you damages.
However, the party liable for your injuries also depends on the circumstances surrounding your injury. If a coworker or independent contractor for your employer was negligent or reckless and you not covered under workers' compensation insurance, you may be able to sue your employer. If an employee from another company is at fault, then that business may be liable. Finally, if someone such as a customer or client who was not working caused the accident, that person may be liable.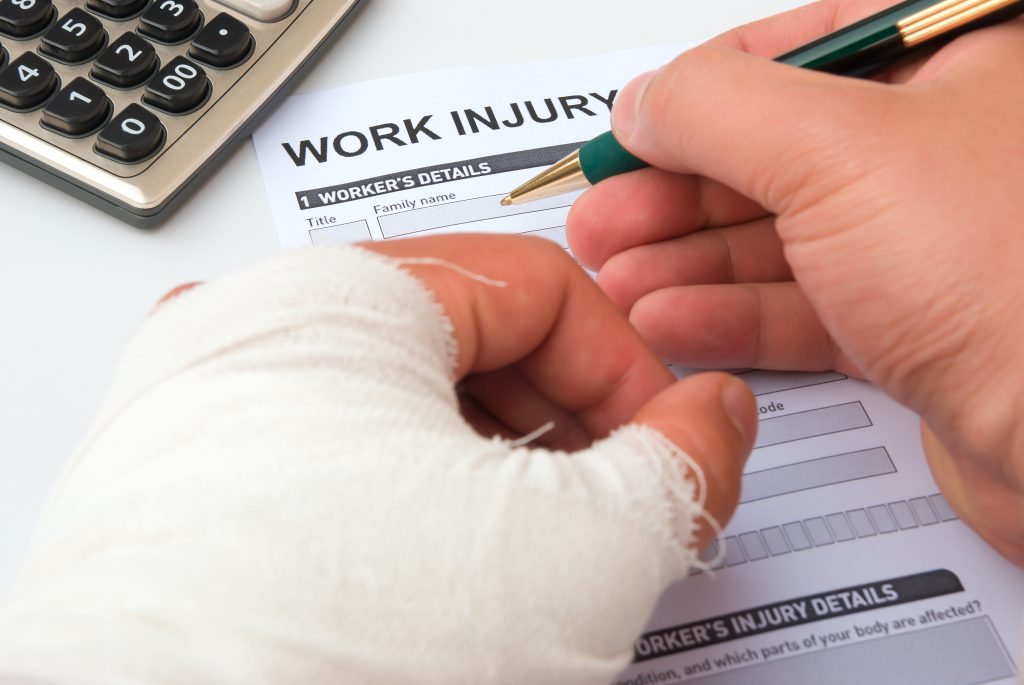 Difference Between Workers' Compensation and Third-Party Claims
When you are injured on the job, your first thought may be to contact workers' compensation insurance. In most cases, you will be covered and may be able to obtain medical insurance and wage benefits. If you can utilize workers' compensation, you will file your claim with your employer through their insurance company. If this goes smoothly, you will have no reason to file a lawsuit.
A third-party claim is separate from workers' compensation. You would use a third-party lawsuit when a person or business other than your employer is the entity responsible for your injuries. In this case, you can file a lawsuit against the liable entity and seek compensation.
Further, these claims also differ on the type of compensation they can offer you. Workers' compensation usually only covers your medical expenses and a limited portion of your wages. It does not cover any additional expenses you incur or damages for your pain and suffering. However, when utilizing a third-party lawsuit, you are able to receive damages for all of your economic and non-economic injuries.
Antonoplos & Associates Washington, D.C. workplace injury attorneys have represented many clients in their third-party lawsuit claims arising from workplace accidents.
Pursuing Damages from Workplace Injuries
If you were injured on the job and are in a situation to pursue compensation through a third-party claim, you should contact a personal injury attorney immediately. Antonoplos & Associates group of Washington, D.C. workplace injury attorney have worked with clients on cases including:
Past, current, and future medical expenses
Lost income
Physical pain and suffering
Emotional distress and anguish
Disfigurement
Disability
Reduced earning capacity
Occupational/vocational therapy
Loss of normal functioning
Reduced quality of life
Loss of consortium (the intimate relationship between spouses)
Valuing your Work Injury Compensation
Figuring out the damages you may be able to receive from your workplace injury are difficult to pin down. However, if your injuries are serious and will require ongoing medical procedures and care, our attorneys will work with you to figure out your future expenses. Additionally, if you lost a substantial amount of income from your injury or are not able to return to your previous position, our attorneys will factor in this economic loss to properly calculate your lost wages.
Figuring out your non-economic injuries only further complicates these issues. Non-economic injuries commonly include physical pain and mental anguish. At Antonoplos & Associates, you Washington, D.C. workplace injury attorneys can help you understand the multiple methods used to decide non-economic damages.
Antonoplos & Associates can Help you
Antonoplos & Associates group of Washington, D.C. workplace accident attorneys are here to help you recover damages for medical bills, lost wages, and pain and suffering. For more information on workplace injuries, please contact us at 202-803-5676 or schedule a consultation with one of our experienced personal injury attorneys.
Personal Injury Law Practice Areas
The personal injury law practice areas that the Antonoplos & Associates legal team serves.