DC's Top Real Estate Attorneys
Results, Judgment, and The Bottom Line, when its time to select a real estate lawyer, Antonoplos & Associates Real Estate Practice is ready to represent you. Results matter to you, and they matter to us. Our Judgment, it's is our most valuable asset and it's why you hire us. The bottom line matters, period. We draw upon the talents of skilled attorneys to provide comprehensive and valuable counsel to our real estate clients in a cost effective manner time and time again.
Results
At Antonoplos & Associates, our team of talented real estate attorneys has developed an outstanding reputation in the Washington D.C. area for their skill in representing clients in matters involving commercial and residential real estate. Antonoplos & Associates real estate practice focuses on five core areas: Residential Real Estate Transactions; Commercial Real Estate Transactions; Construction Litigation, and Real Estate Litigation.
Judgment
Recognized for our efficiency in handling transaction of all sizes and manner of complexity, Antonoplos & Associates have represented institutional investors, Hedge Funds, REITS, regional and national owners and developers, joint ventures, lenders, and special servicers in real estate transactions throughout the DC metro area. Antonoplos & Associates has been recognized as one of the top real estate law firms in the Washington, D.C. area for 2016 by Expertise. We also have a sophisticated practice representing national banks in the distressed asset arena advising receivers, special servicers and lenders in the context of both judicial and non-judicial foreclosures, as well as note purchase and sale transactions.
The Bottom Line
Antonoplos & Associates real estate attorneys assist clients in the design and drafting of limited liability companies, partnerships, and other special purpose entities to facilitate the acquisition, sale, leasing, management, financing and development of office, industrial, retail and residential real estate projects. Our real estate practice advises investors, property owners, buyers, sellers, lenders, receivers, brokers, landlords and tenants on all of the following on a nationwide basis:
Antonoplos & Associates Real Estate Services
Purchase and Sale
Leasing
Land Use
Development
Financing
Receivership
Distressed Assets
Foreclosure
Joint Ventures
Syndications
Loan Modifications
Note Purchase and Sale
Real Estate Law Practice Areas
Latest Real Estate Law Articles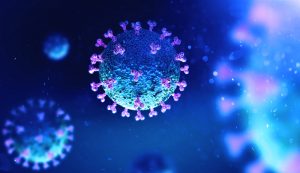 March 26, 2020
Small Business Survival: financial relief available under The CARES Act and the DC Small Business Recovery Microgrant Program
On March 24, 2020, D.C. Mayor Muriel Bowser followed the Maryland and Virginia Governors' example…
READ MORE
REQUEST A CONSULTATION
Fill out the form below to receive a confidential initial consultation.