Nursing Home Abuse Attorney
Top-Rated Washington, D.C. Nursing Home Abuse Attorney
Washington, D.C. Nursing Home Abuse Attorneys
Regardless of age, you and your loved ones deserve proper respect and treatment. At Antonoplos & Associates, our Washington, D.C. nursing home abuse attorneys represent people of all races, ages, and backgrounds. If you or your elderly loved one was injured or abused while living in a nursing home or other long-term care facility, it is vital to contact an attorney immediately. Our firm is here to help you and can addresses your concerns, investigate your individual situation, and advise you on your legal options. We pride ourselves in our client-focused legal representation and in the end, we want to help you or your loved one fully recover from any injuries or abuse you have sustained. We encourage you to call us at 202-803-5676 or directly schedule your free, no-risk consultation with one of our skilled Washington, D.C. nursing home abuse attorneys today.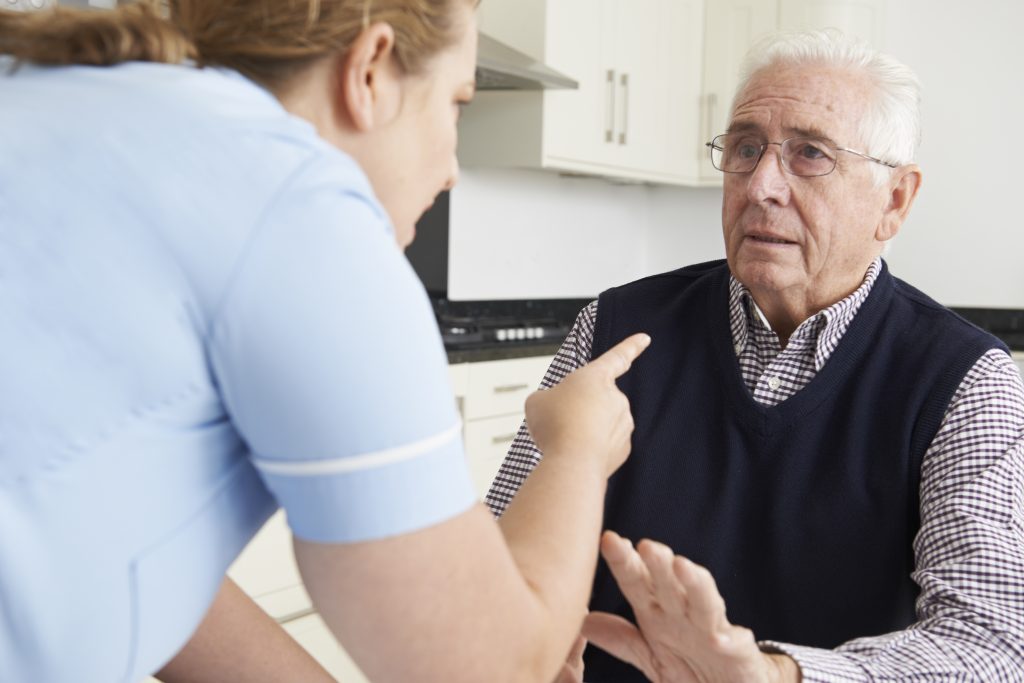 Nursing Home Neglect
Nursing home neglect refers to instances when staff members who care for residents violate their professional standards of care. To translate this, elder care occurs when staff members do not provide basic care to residents such as food, fluids, and a clean-living environment. While neglect can be intentional, in most cases, it is normally unintended. The most common causes of nursing home neglect include understaffed facilities, inadequately trained staff members, and inadequate supervision. Examples of nursing home neglect include:
Residents are not moved as often as they should be resulting in bed sores.
Residents are not bathed often enough, which can cause skin issues and infections.
Clothing and bedding are not changed regularly or when they are soiled.
Residents do not receive enough food and water throughout the day, leading to malnutrition and dehydration.
Residents are not supervised or provided with assistive devices, leading to falls and injuries.
Nursing home neglect can result in physical and mental issues such as severe bedsores, dehydration, malnutrition, infections, and dangerous falls. If you believe your family member's condition is worsening or suffering new injuries because of this neglect, it is vital that you contact one of Antonoplos & Associates Washington, D.C. nursing home abuse lawyers.
Nursing Home Abuse
Unfortunately, abuse in nursing homes and long-term care facilities is common throughout the U.S. The main targets for nursing home abuse are those with physical or mental ailments. While nursing home negligence commonly stems from unintentional actions, abuse results from knowingly and willful conduct. Abuse occurs any time a staff member, another resident, or a visitor intentionally causes your loved one harm. Nursing home abuse can be:
Physical
Sexual
Psychological/emotional
Financial
If you notice any signs of abuse on your loved one, you should immediately contact a nursing home abuse attorney in Washington, D.C. There are both federal and state laws prohibiting nursing home abuse. In severe cases of abuse, the abuser and nursing home can face criminal charges. Additionally, bringing forth a lawsuit will allow your loved ones to pursue compensation for their injuries. Finally, if your loved one passed away from nursing home abuse, your family has the legal right to file a wrongful death claim.
Common Nursing Home Abuse and Neglect Injuries
Nursing home abuse and neglect often lead to elderly individuals suffering from:
Contusions and lacerations
Broken bones, including broken hips
Concussions or more serious traumatic brain injuries (TBIs)
Bedsores/pressure sores
Neck and back injuries
Infections, including urinary tract infections (UTIs)
Antibiotic-resistant infections
Asphyxiation
If you or a loved one has been physically or mentally injured while staying at a nursing home or other long-term care facility, contact an experienced nursing home abuse lawyer who can help you investigate the situation.
Signs of Elder Neglect and Abuse
The most common signs that an elderly individual is a victim of physical or mental abuse at a nursing home include:
Signs of being upset or agitated, especially around certain individuals at the facility
Multiple falls
Multiple broken bones
Any type of bedsore, particularly advanced pressure sores
Unusual self-soothing behavior such as rocking back and forth
Unusual behavioral changes or regression to child-like behaviors
Sudden fear of being around others
Unusual social withdrawal or isolation
Poorly explained cuts and bruises
Reluctance to speak with you when certain individuals are in the room
While elderly abuse is, unfortunately, a common issue, many elderly individuals never confess that something is wrong. Senior citizens who have experienced abuse are usually embarrassed, worried about retribution, or do not want to burden their family with another issue. If you or a loved one have experienced abuse or suspect that someone you know is being abused in a nursing home, do not hesitate to contact one of Antonoplos & Associates Washington, D.C. nursing home abuse attorneys.
Federal Nursing Home Abuse and Neglect Law
There are several federal laws that regulate the care nursing homes and long-term care facilities must give their residents. If your loved one resides at a facility that accepts Medicare or Medicaid, then that facility must comply with the Nursing Home Reform Act and other applicable federal laws. The Nursing Home Reform Act dictates a facility:
Have sufficient staff.
Conduct an initial, comprehensive, and accurate exam for each resident to determine their capabilities.
Develop a comprehensive care plan for each resident.
Prevent deterioration of each resident's ability to communicate, move, eat, use the toilet, bathe, and dress.
If a resident is unable to take care of themselves on a daily basis, the facility must provide good nutrition, grooming, and personal oral hygiene.
Ensure residents receive proper treatment and assistance devices to help them hear and see.
Make sure residents do not develop bedsores.
Ensure residents receive adequate assistive devices and supervision to prevent accidents.
Provide appropriate services and treatments to restore normal bladder function as much as possible.
Provide residents with sufficient fluids to prevent dehydration.
Ensure residents are free from significant medication errors.
There are few regulations nursing homes that receive federal funds must follow. However, if your loved one stays in a private facility, some of the laws stated above may not apply. If you are unsure what laws apply to private nursing homes, contact one of Antonoplos & Associates Washington, D.C. nursing home abuse attorneys immediately.
Compensation for Elder Abuse and Neglect
If an elderly individual is physically or mentally abused or neglected, they have the legal right to seek financial compensation. They can seek compensation from the individual and facility responsible for the harmful treatment. Through a personal injury claim, your loved one may seek compensation for:
Medical expenses
Pain and suffering
Decreased quality of life
By speaking to a Washington, D.C. nursing home abuse attorney about the strength of your legal claim, they can talk to you about this legal process and the potential value of their damages. As with most other types of lawsuits, the more serious the abuse, neglect, and injuries, the more the lawsuit may be worth.
If your loved one passes away from what you believe to be injuries from nursing home abuse or neglect, call Antonoplos & Associates group of nursing home injury today. Our lawyers can listen to your fact, investigate the issue further, and determine whether you have a strong wrongful death claim. If after this evidence collection period, our attorneys can talk to you about the possible damages you may be awarded.
Contact Antonoplos & Associates After Suffering from Nursing Home Abuse
If you or a loved one has been abused, neglected, or injured at a nursing home or other long-term care facility, you should immediately speak with a lawyer who can provide you with your legal options. Including reporting the nursing home abuse or neglect to state authorities, contacting law enforcement, and filing a civil claim for compensation.
Antonoplos & Associates group of Washington, D.C. nursing home abuse attorneys are here to help you recover damages for medical bills, relocation costs, and pain and suffering. For more information on nursing home abuse, please contact us at 202-803-5676 or schedule a consultation with one of our experienced personal injury attorneys.
Personal Injury Law Practice Areas
The personal injury law practice areas that the Antonoplos & Associates legal team serves.