Premises Liability Attorney
Top-Rated Washington, D.C. Premises Liability Attorney
Washington, D.C. Premises Liability Attorneys
Whether you are at work, running errands, or going out to eat, you are constantly on other people's property. However, there are instances everyday where people are hurt because someone was negligent when caring for their property. As many people never deal with premises liability, most have no idea what their legal rights are after they are injured on the property of a business or individual.
Thankfully, the law gives individuals who were injured on another's property the ability to seek compensation if the the injury stems from someone else's negligence. Premises liability law is extremely complex—especially when you are suing a large corporation that does not want to pay for damages. For this reason, it is crucial that you consult a knowledgeable Washington, D.C. premise liability lawyer who can look after your interests and guide you through this complex process.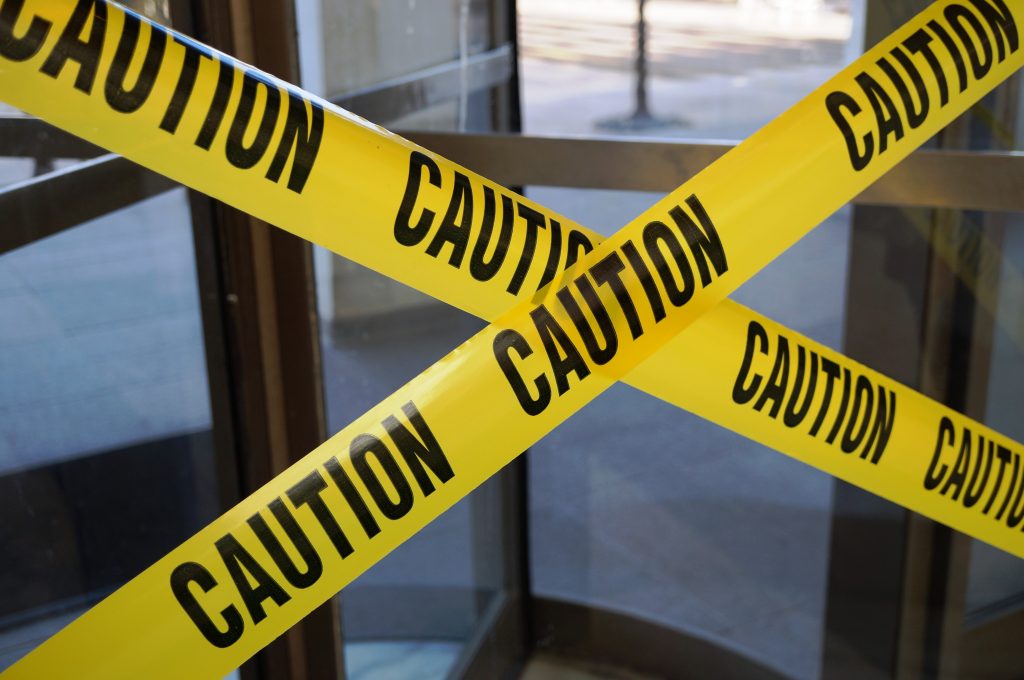 With over twenty years of experience, the Antonoplos & Associates Washington, D.C. premises liability lawyers have helped hundreds of clients recover damages after being severely injured on another person's property. Our firm's attorneys have the knowledge, experience, resources, and compassion required to help you fully recover physically and financially. We encourage you to call us at 202-803-5676 or directly schedule your free, no-risk consultation with one of our skilled personal injury attorneys today.
Duty Others Owe you When you are on Their Property
Most people take being on other's property for granted. It is well known that when you are out in public, you must follow the law, or risk running into legal issues. However, what are the legal requirements for someone who lets you come onto their property? Premises liability law establishes that these hosts must maintain their premises in a safe condition, and properly warn visitors of any dangers that may be present. Responsible parties include:
Owners: Property owners must perform reasonable upkeep of their property, and the safety of those visiting. This rule also applies when the owner is not present on the property and has contracted the maintenance or use of the property to outside parties.
Operators: Operators are those who rent out a property from the owner and then invite people over to visit. For example, while a business usually rents out their office or retail space, they still owe guests a duty of care in everything they do to the property.
Injuries That You Can Sustain in a Premise Liability Accident
Premises liability refers to a specific set of laws that state if someone is hosting you on their property, they must keep you from reasonable harm. There are many different types of injuries a property owner can be responsible for including falling objects, improperly installed carpet, or even dangerous animals. At Antonoplos & Associates, our Washington, D.C. premises liability lawyers have worked with clients in various types of premises liability cases involving:
Head and brain injuries
Neck and back injuries
Torn ligaments and muscle strains or sprains
Broken, dislocated, and fractured bones
Serious cuts and lacerations
Animal Bites
Drowning or chlorine burns
Electrocution
Burns
Infections or foodborne illnesses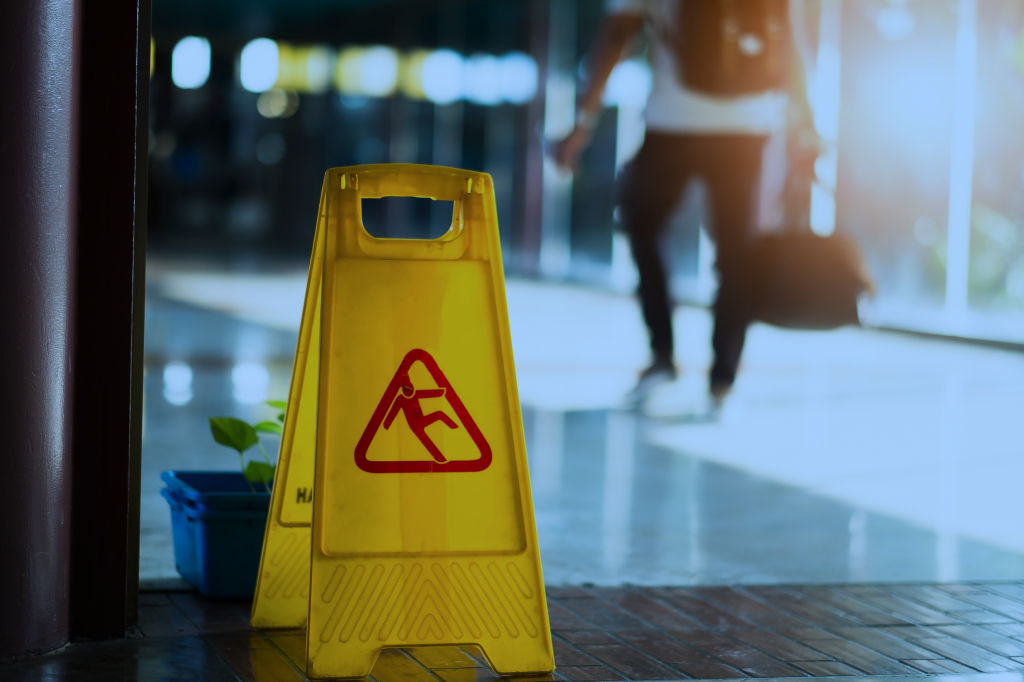 The Elements to Prove in Your Premise Liability Case
Seeking damages in a premises liability case is similar to any other negligence case where a person suffers an injury. Your lawyer must show that the negligent and careless party failed to uphold their duty of care and demonstrate each of the following:
You were on premises owned by someone else.
There was a dangerous condition present on the property.
The dangerous condition is what caused your injuries, and your damages can be clearly shown. Personal injury damages can be shown by demonstrating medical bills, lost wages, emotional distress, etc.
The owner or operator failed to take reasonable steps to either fix the dangerous condition or to properly warn you about it.
With over two decades of experience, our Washington, D.C. premises liability attorneys expertly collect evidence supporting the claim that the property owner or operator failed to take care of the issues present. Collecting evidence most typically involves collecting photos of the place where you were injured, taking general photos of the property, interviewing witnesses, and reviewing maintenance reports. Antonoplos & Associates is known to recover damages many other personal injury attorneys leave behind as we build air-tight cases for each of our premise liability clients and aggressively advocate for them in the courtroom.
Premises Liability Recourse is Available for Licensees and Even Trespassers
If you are invited onto someone else's property as a guest, they must do more than warn you about potentially dangerous conditions. Instead, the owner or operator is required to constantly inspect and fix hazards. If you are licensing the property from someone else, they are no longer required to consistently inspect and remove dangers from the property. However, the owner of the property must warn you about the dangers they are familiar with before you begin licensing the property.
Most people assume trespassers have no recourse if they are injured on someone else's property. There is some truth to this as property owners and operators are not required to warn potential trespassers of danger, nor do they need to fix these dangers. However, property owners and operators are required to not make the property more dangerous or appealing to trespassers. This rule is vague but is meant to prohibit property owners from making their property overly dangerous for potential non "flagrant trespassers." For example, a minor may want to swim in an unguarded pool that is dangerous. If the child is harmed in the pool, they may be able to seek damages.
Steps to Take After Being Injured on Someone Else's Property
No two premises liability cases are the same. However, the universal first step to take after being injured is to seek medical assistance as soon as possible. While many injuries are serious as soon as they happen, others become worse over time and may take weeks to show up. Below are the five steps you should take after you are injured on someone else's property.
Call for professional medical help – A genuine injury cannot properly be addressed without medical professionals. Even if you have to wait until you leave the property, do not let anyone talk you out of consulting with a doctor about your injury.
Contact a premises liability lawyer – Every case is unique, and the details can be complex. An experienced lawyer can help you get better while also determining what parties may owe you compensation for your injury.
Keep a copy of any official reports – Ask for a copy of any police report or any report that may have been filed by the staff of the owner or operator of the property.
Take photos – Take photos of your injuries as soon as possible and try to take photos of the dangers on the property if any are relevant to your case.
Keep up with your medical treatment – If you do not follow up with your doctor, it may seem as though your injuries are not severe. Inquire about how your injury or ailment will affect all parts of your life moving forward.
Antonoplos & Associates Premises Liability Attorneys can Help you
Being injured on someone else's property can be extremely stressful—whether you know the person well or are visiting a property for the first time. While your first focus should be on receiving the medical attention you require, your legal options may remain unclear until you talk to an attorney. However, people are injured on property owned by other people every day and there is a clear path for recovering damages. Small business owners, national corporations, and residential property owners owe everyone a duty of care by trying to remove obvious hazards.
If you or a loved one have been hurt on another person's property, you should reach out to an attorney as soon as possible. Antonoplos & Associates group of Washington, D.C. premises liability attorneys are here to help you recover damages for medical bills, lost wages, and pain and suffering. For more information on premises liability, please contact us at 202-803-5676 or schedule a consultation with one of our experienced personal injury attorneys.
Personal Injury Law Practice Areas
The personal injury law practice areas that the Antonoplos & Associates legal team serves.