DC Consumer Protection Law
Experienced Consumer Protection Lawyers Serving DC, Maryland, and Virginia
Consumer Protection Attorneys
Consumer protection is everyone's right. We all have a right to knowledge about the goods and the services that we purchase. But too often businesses try to manipulate the market by failing to disclose the whole truth about the products they sell, or the services they provide.
Antonoplos & Associates' DC consumer protection lawyers have the experience required to recognize fraudsters and manipulators in the market and prosecute them accordingly. It's unfair to consumers and it's unfair to those businesses which are doing things the right way. That's why Antonoplos & Associates has a practice group dedicated to the consumer protection field.
A popular way that companies fraud and abuse their clients occur from robocalls. While this is not a new tactic, it has continued to expand as the technology associated with this fraud has been cheaper and more effective to use.
Antonoplos & Associates' consumer protection lawyers are aware of the fraud and abuse that some companies engage in the detriment of the consuming public. Our consumer protection attorneys' objective is to right these wrongs and to hold accountable the wrongdoers for them. Our consumer protection attorneys have experience with the DC Consumer Protection Act, the Maryland Consumer Protection Act, and other industry-specific federal and state laws. The group strives to see that the market works fairly and honestly for consumers and lawful businesses in the same market space. For more information regarding consumer protection, check out our blog or schedule a consultation with one of our experienced attorneys.
Consumer Protection Law Practice Areas
The consumer protection law practice areas that the Antonoplos & Associates legal team serves.
Latest Consumer Protection Law Articles
The most recent consumer protection law articles by Antonoplos & Associates.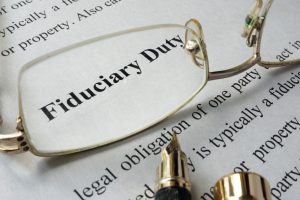 June 28, 2020
DC Breach Of Fiduciary Duty Lawyer
For more than 20 years, Antonoplos & Associates Attorneys at Law has provided DC lawyers…
READ MORE