DC Trust Administration Attorneys
Experienced Trust Administration Attorneys
Trust Administration can be a difficult and sometimes overwhelming process for family members or loved ones who are designated trustees of a loved one's trust. For many people, the complexities and personalities involved in trust administration can be too much to handle. As the trustee, you are responsible for overseeing and distributing assets in the trust in an efficient and cost-effective manner. This requirement of trust administration can be extremely difficult if you are unfamiliar with financial management and the sometimes complex trust administration process. For more than a decade, the attorneys at Antonoplos & Associates, have advised trustees in all aspects of trust administration, ensuring that our clients distribute trust assets correctly and efficiently while minimizing associated tax burdens. At Antonoplos & Associates, our team of trust administration attorneys is ready to assist you with trust administration in the District of Columbia.
A Neutral, Impartial Party To Manage & Distribute Trust Assets
For grantors who want a neutral, impartial party to manage and distribute the assets held in a trust, we also serve as designated trustees. Our founding partner, Peter D. Antonoplos, is an experienced trust and estates attorney with an advanced degree in taxation law from the Georgetown University Law Center, the most prestigious tax law program in the United States. His educational background and experience provide him with the legal knowledge and experience to effectively safeguard trust assets.
Antonoplos & Associates Trust Administration Services
Trustee Services: When you establish a trust, you must name a trustee to manage and distribute the trust's assets. Many people choose family members or loved ones to administer their trusts, even if these individuals are financially inexperienced or have a vested interest in how trust assets are distributed. If you wish to avoid potential mismanagement or family disharmony, Antonoplos & Associates can be named as the trustee for your trust, allowing a neutral party to make distribution and management decisions.
Distribution Assistance: If you have been given the responsibility to oversee and administer long-term trusts, we can assist you comply with the provisions of the trust and handle all required submissions, including tax returns or filings. We endeavor to ensure that the concerns of all interested parties are heard, while working hard to minimize conflict and facilitate the smooth administration of the trust.
Trust Administration Law Practice Areas
Latest Trust Administration Law Articles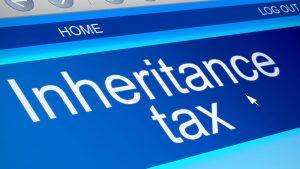 April 28, 2018
Selecting a Good Inheritance Lawyer
Selecting a good inheritance lawyer can turn the tide when heirs are contesting inheritance in…
READ MORE
REQUEST A CONSULTATION
Fill out the form below to receive a confidential initial consultation.