Rockville, MD Law Firm
Top-Rated Rockville, Maryland Law Firm
$450,000,000+
Real Estate Transactions
200+
MD Circuit Court Cases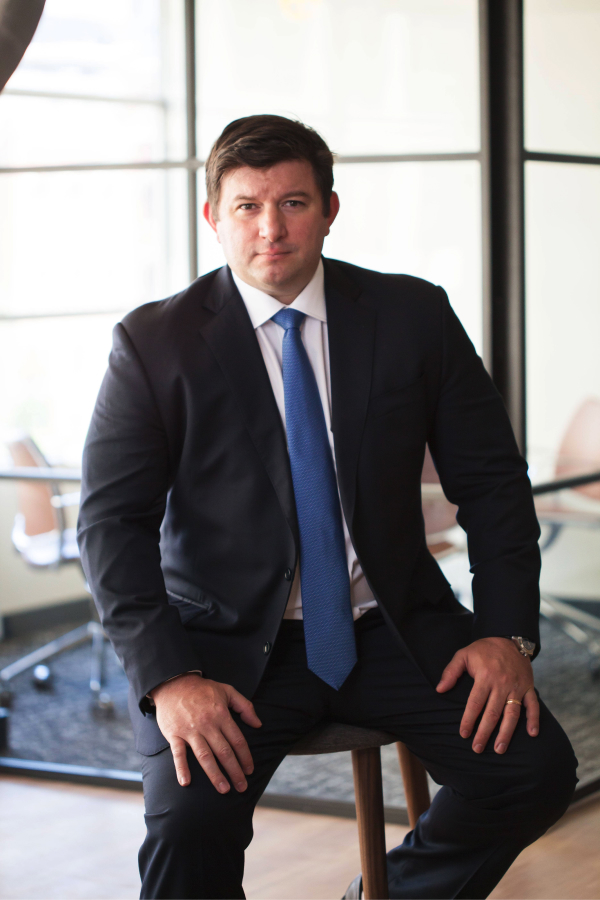 Who We Are
"We are a team of seasoned legal professionals dedicated to getting results for our clients. Deep thinkers and hands-on lawyers with a track record of success. Attorneys who transform our client's challenges into elegant solutions… Creative legal minds to give you the edge."
Our Awards & Accolades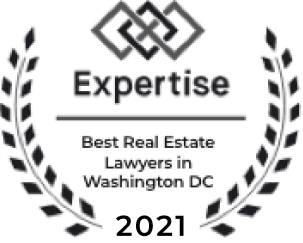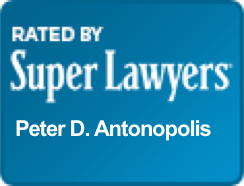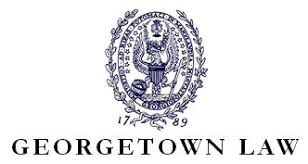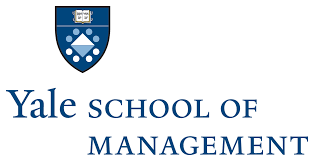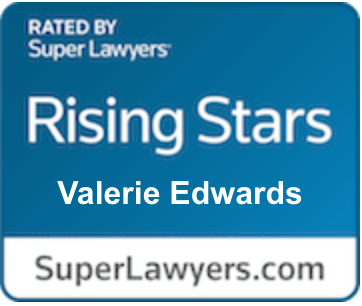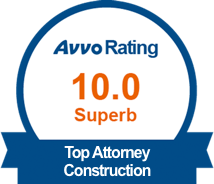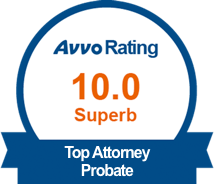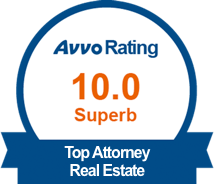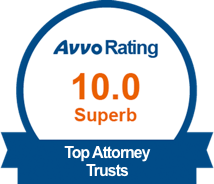 As Seen In



TESTIMONIALS
Very professional work of excellent lawyers. I recommend it.
Review from Google
I hired Antonoplos & Associates for a real estate transaction, they did a great job.
Review from Google
I am a real estate professional and have worked with several attorneys in various capacities. I have witnessed the law firm of Antonoplos & Associates deliver first rate results for their clients in matters concerning wills, probate, real estate, etc. I would highly recommend this firm to anyone seeking outstanding legal services.
Review from Google
I worked directly with Peter and Valerie, They are patient and very informative in the information they conveyed to me as their client. I would definitely hire them again for servicing my business matters.
Review from Google
a great group of attorneys practicing law at the highest level
Review from Google
I've worked directly with Atty. Antonopoulos on several matters and I can attest to the vigorous, diligent, and no-holds-barred culture of the firm as a whole. Peter will burn the midnight oil to resolve a matter.
Review from Google
Truly a law firm you can trust. Peter and Valerie were among the brightest and most accomplished lawyers I have encountered. They will stop at nothing to ensure you get the service you deserve.
Review from Google
Every attorney I have had the pleasure of coming in contact with has met each one of my legal needs with the utmost professionalism and courtesy. I will certainly recommend this firm to my friends and coworkers.
Review from Google
Great group of hard working people. Highly recommended without any hesitation.
Review from Google
Mr. Antonoplos is a consummate professional who has provided invaluable legal counsel over the years. His extensive knowledge of complex legal matters - coupled with business savvy - makes him an excellent resource and trusted advisor.
Review from Google
I really appreciate all the care and assistance the team provided me. I thought my case was well-handled and I would happily recommend this firm.
Review from Google
I was very impressed with this firm's handling of my case. Things were taken care of in the most efficient manner that I was pleasantly surprised with.
Review from Google
I can't recommend Peter and his team strongly enough. They are responsive, thorough, capable and friendly, and they'll handle your affairs with aplomb. Can't say enough good things.
Review from Google
Competent, reliable, trustworthy, high quality and client driven are a few words that come to mind when I think about Antonoplos & Associates. Great people, excellent firm! I highly recommend.
Review from Google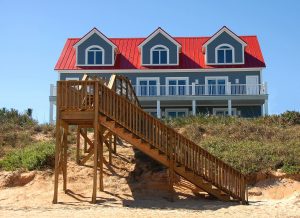 September 27, 2023
Assigning Title on a Vacation Home Owned by Multiple Family Members
Vacation homes are cherished family assets that provide generations of memories. However, as these properties…
READ MORE
Legal Articles
Read more about what we do on the Antonoplos & Associates Blog.
Upcoming Events:
—
April 4th, 2023

, First Time Home Buyer Seminar

First Time Home Buyer Seminar Hosted By Antonoplos & Associates
—
May 2nd, 2023

, Estate Planning For New Parents Workshop

Estate Planning For New Parents Workshop

Come learn from the Pro's about Wills, Trusts, Advanced Directives and More.
—
June 6th, 2023

, Trust Funding Seminar

Trust Funding Seminar: Come Learn How To Properly Fund Your Estate Plan
See More Events
How We Can Help You:
We have a Proven Track Record of Success- We offer top-level legal services to our clients, which is why we have been so successful as a boutique law firm. We focus on creative legal solutions to get positive results for our clients. Antonoplos & Associates was founded by Peter D. Antonoplos to provide exceptional value to our clients.  Through cutting edge legal technology and streamlined processes we are able to deliver the high-level legal services at a fraction of the cost of larger law firms. Whether it is the purchase of a new home, the start of a business, high stakes litigation, dispute resolution, estate planning or the passing of a loved one, Antonoplos & Associates is here to guide and counsel you.
From your first visit to Antonoplos & Associates, you will see that we stand apart from other law firms you may be considering. Our legal team is some of the most experienced attorneys, paralegals, and support staff in Washington, DC, and they will be the first to let you know that they are proud to be part of a special kind of law firm because they work tirelessly to make us the best.
Reasonable Fees – As a boutique law firm that specializes in just a few legal practice areas we are able to provide our clients with high-quality legal representation at very competitive rates.
Our firm strives to create an attractive environment for clients we serve as diverse as the world in which we live and the professionals we who make Antonoplos & Associates possible. We proudly server members of the LGTBQ community and were one of the first DC law firms to offer benefits to same-sex couples and fully inclusive transgender benefits.
We are passionate about representing our clients. Our firm's operations are designed with various levels of quality controls to ensure that our legal representation is superior and that our clients' needs and concerns are addressed in a prompt and satisfactory manner. We believe in zealous and aggressive work on behalf of our clients. We are also committed to a positive relationship with our clients and getting results for our clients.
We use top technologies and tools to maximize the efficiency of our work. We have direct access to the top legal databases, specialized software, and online resources to perform sophisticated yet quick investigations and technical research. We also use state-of-the-art equipment to conduct highly effective presentations at mediations, arbitrations, and trials. All of our cases are also computerized in order to expedite our litigation and case handling functions.
OUR FIRM
At Antonoplos & Associates, our Rockville lawyers approach the complex legal needs of our clients from a results-driven perspective. Each of our clients demand the top legal representation on their important personal and business legal issues. Thus, no matter the issues you may have, our team of experienced Rockville attorneys is here to help. From our attorneys work, our Rockville law firm is both locally and nationally recognized for our award-winning representation of clients in matters involving Wills & Trusts, Real Estate Litigation, Probate, Trust Administration, Construction Litigation, and Business & Corporate Law. Finally, our attorney's most recent accolades include being recognized as one of the top estate planning, real estate, and probate law firms by Expertise and Super Lawyers, while also receiving a perfect 10.0 rating in construction law, probate law, real estate law, and trusts law by Avvo.
For over twenty years, the Antonoplos & Associate's estate planning lawyers have worked with high net worth individuals, families, and business owners throughout Rockville Maryland. Our lawyers' objective is to help families in Maryland develop wealth through estate planning strategies and solutions that achieve these individuals' goals and maximize the assets that they are able to pass on to their family.
Our Rockville Maryland estate planning attorneys most commonly assist clients with creating a last will and testament, establishing trusts, executing a healthcare power of attorney or financial power of attorney, creating a living will, and making funeral arrangements in advance. Because the majority of our lawyers have degrees and knowledge in both the legal and financial fields, we can increase the tax benefits you could potentially receive from creating a will or setting up a trust. Additionally, we are one of the only full-service Rockville law firms. Thus, our attorneys strive to create a strong relationship with each of our clients. This relationship allows us to understand the concerns of our clients and offer creative solutions to their issues. Finally, from our knowledge and experience working with delicate and emotional estate planning decisions such as creating a will, power of attorney, and funeral arrangements we treat these issues with the care and sensitivity that they require.
The Rockville Maryland area has great residential and commercial real estate opportunities for real estate investors to first-time homebuyers to large Maryland corporations. Though Rockville has a different option for each kind of real estate buyer or investor, it is critical for any investor or homebuyer in Rockville to hire a knowledgeable real estate attorney before beginning this process. Antonoplos & Associates Rockville group of attorneys has been consistently recognized as one of the best real estate law firms in Rockville and commonly assists clients with the acquisition, sale, leasing, management, financing and development of office, industrial, retail, and residential real estate projects. Furthermore, our Rockville real estate practice focuses on advising investors, property owners, buyers, sellers, lenders, receivers, brokers, landlords, and tenants throughout Rockville on the purchase and sale of real estate.
Even with the help of a knowledgeable Rockville real estate attorney, litigation can occur. When disputes do occur that necessitate litigation, it is even more important that you have someone on your side who has the ability to quickly navigate legal issues. At Antonoplos & Associates, our Rockville real estate litigation lawyers analyze each individual lawsuit. From this point, we examine each of our opponent's strengths and weaknesses. After this point, our lawyers attack these claims in the areas that provide the best opportunities for success. By taking this approach, we provide our clients with the best and easiest path to success. Depending on the circumstances, our Rockville real estate lawyers may decide to negotiate a deal that has creative yet favorable terms for our client. However, other cases might be best suited if our real estate attorneys pursue an approach focused on exposing each of our opponent's weaknesses.
At Antonoplos & Associates, our probate lawyers' purpose is to help our clients navigate Maryland Probate Administration and Maryland Probate Litigation in the Rockville area. Maryland probate law is confusing. This is the case no matter the size of the estate that must pass through this process. For many people, the passing of a loved one is the first time that they will experience Maryland probate law. Because of this, most individuals do not know anything about the Maryland probate process and require guidance to navigate probating a loved one's estate. Furthermore, most individuals don't know who to turn to for guidance regarding Maryland probate law. With no understanding of the Maryland probate laws and little professional guidance, family members will fight, stalling the probate process, and create expensive legal conflict. If conflict occurs between family members, our experienced probate attorneys will provide the counsel that our clients need. When it's time to take an estate through probate, our experienced team of probate lawyers are here to represent your interests and make sure that the probate estate is handled properly and distributed according to the terms of the law.
The Antonoplos & Associates group of Rockville probate attorneys most commonly assist clients with probate petitions and the supporting documents, petitions for appointment of personal representative, preparation of first & final account, notices to creditor, first and final accounting, and preparation of estate tax returns.
Trust Administration is a difficult and exhausting process. This is true for both beneficiaries and trustees to the trust. Thus, the combination of complex laws, the amount of assets, and the number of people involved in trust administration can be too much to handle for someone unexperienced in trust law. As the trustee to a trust, you will be tasked with overseeing and distributing assets in the trust in an efficient and cost-effective manner. This is difficult to meet if someone is unfamiliar with financial management and the complex trust administration process. For more than twenty years, Antonoplos & Associates groups of Rockville trust administration attorneys have advised trustees concerning legal issues occurring from trust administration. Our guidance ensures that each of our clients distribute trust assets properly while minimizing associated tax burdens. Furthermore, our team of trust administration lawyers assists beneficiaries of a trust if they feel that the trustee to the trust did not complete their job correctly or took assets from the trust for self-serving purposes. Finally, our group of Rockville trust administration attorneys commonly assist clients with establishing, overlooking, and distributing assets from living trusts, testamentary trusts, irrevocable life insurance trusts, charitable remainder trusts, qualified domestic trusts, spendthrift trusts, special needs trusts, asset protection trusts, and Totten trusts.
Antonoplos & Associates' Rockville construction law attorneys have over twenty years of experience working with members of the construction industry. With our attorney's extensive knowledge and experience in the Rockville construction industry, our construction lawyers understand the unique business needs for each of our construction clients. Our Rockville construction attorneys commonly work with property owners, engineers, contractors, subcontractors, and construction company owners. In many cases, the construction contracts we create for our clients will lead to the biggest business deals of their careers. However, we also routinely work with Rockville clients in the construction industry with litigation or alternative dispute resolution cases stemming from job site or workmanship disputes.
With over twenty years of experience, our Rockville boutique law firm is able to offer a comprehensive list of construction litigation and alternative dispute resolution services. Outside of our litigation services, our Rockville construction attorneys represent clients before, during, and after mechanic's lien and payment bond claims. Furthermore, Antonoplos & Associates construction law attorneys offer services focused on the negotiation and drafting of construction-industry contracts and related documents in both the private and public sectors. Our lawyers have significant experience in various industrial sectors negotiating and drafting building contracts, design-build contracts, construction management agreements, build-out and renovation agreements, contract specifications, tender documents, equipment purchase contracts, purchase orders, long-term maintenance agreements, performance and payment bonds, parental guarantees, letters of credit, project finance agreements and project close-out agreements.
Rockville has a thriving business community. Thus, if you are looking to start or update a business agreement in Rockville, the Antonoplos & Associates business & corporate law attorneys can help you form partnerships, limited liability companies, small business, C-Corps, S­-Corps and B­-Corps, startups, nonprofit organizations, and publicly traded companies. Additionally, we strive to eliminate legal issues occurring from the formation of a business, yet when legal issues do occur, we use our business and legal experience to arrive at creative solutions in a cost-effective manner.
Our business & corporate law practice is led by the founder and managing partner of Antonoplos & Associates, Peter Antonoplos who has an MBA from Yale University in addition to his JD. Led by Mr. Antonoplos, our Rockville business & corporate law attorneys have an impeccable reputation working with business & corporate litigation, business succession planning, business start-ups & entrepreneurship, business & corporate transactions, corporations, partnerships & business formations and governance, business valuation & disputes, non-profit organizations, microfinance, regulation D, private placements, and mechanics liens & priority of interest issues.
Antonoplos & Associates Rockville lawyers have a stellar reputation for representing clients whatever their legal needs may be. In addition, our group of Rockville attorneys have over three decades of experience representing clients in the Rockville, Maryland area in Probate Lawyer, Estate Planning Law, Real Estate Law, Business Law, Construction Law, and Trust Administration. For more information about our law firm's range of services or to schedule a complimentary consultation with one of our Rockville attorneys, please feel free to contact our office directly at (202)-803-5676.
REQUEST A CONSULTATION
Fill out the form below to receive a confidential initial consultation.