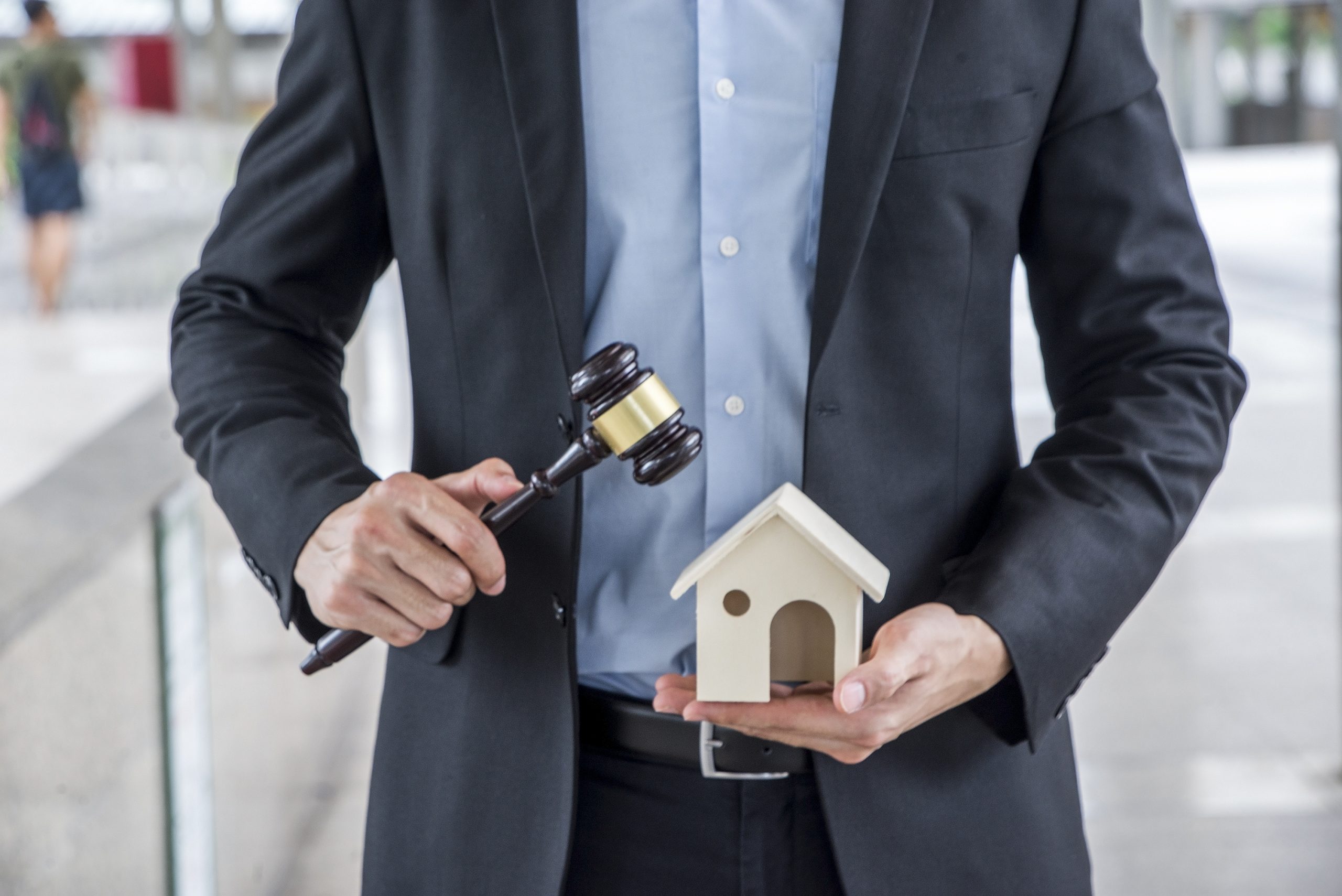 Real Estate Disputes
Top-Rated Real Estate Litigation Attorneys
When buying, selling, renting, renovating, or building real estate, a simple dispute can quickly transform into a complex legal issue that requires specific knowledge and expertise to be efficiently resolved.
At Antonoplos & Associates, our group of real estate lawyers have over 20 years of experience working with local and international businesses as well as individuals, purchasers, vendors, landlords, tenants, builders, contractors, agents, and insurers on a wide range of real estate litigation and transactional matters. Furthermore, our attorneys approach real estate with the kind of business-minded focus that is necessary to provide efficient, cost-effective, and results-driven solutions no matter the size or focus of your project.
When dealing with real estate disputes, Antonoplos & Associates real estate attorneys pride themselves on their experience as litigators. Rather than taking the traditional, predictable approach to real estate litigation, we view each case as asymmetric warfare, the job of our real estate lawyers is to make sure that you come out on top of your real estate litigation.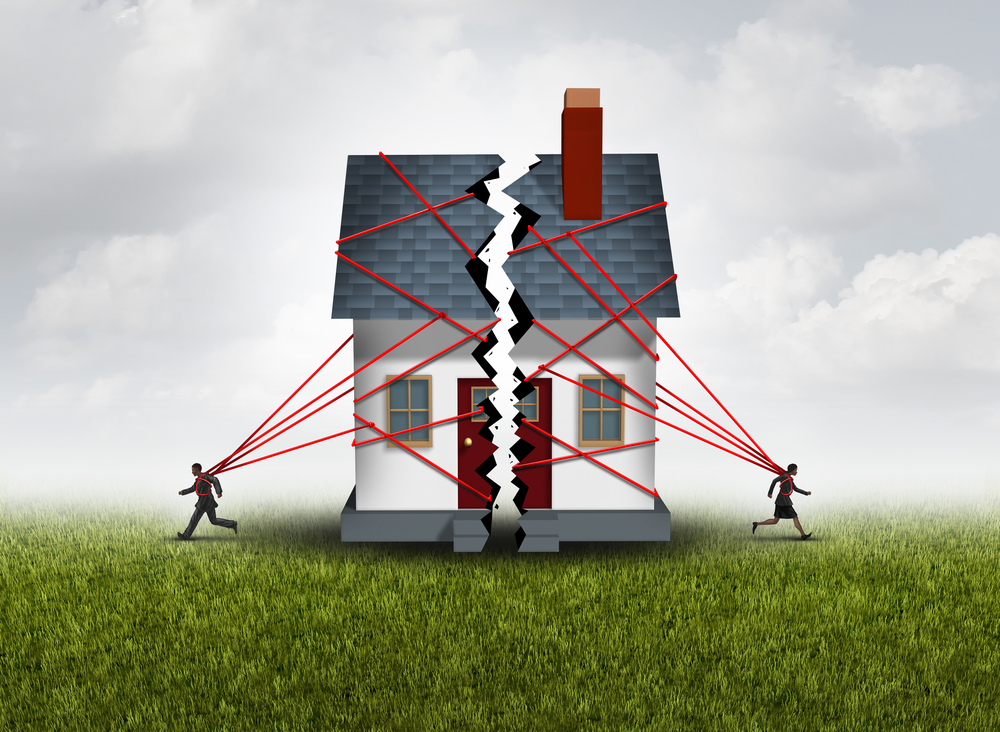 We encourage you to call us at 202-803-5676 or directly schedule your free, no-risk consultation with one of our skilled attorneys today.
Examples of Real Estate Litigation
Option to Buy
Personal Guarantees
Pre-Closing Damage or Loss
Ownership Disputes
Privately Owned Public Spaces
Property Investment Fraud
Quieting of Title to Property
Real Estate Agents Commission
Property Management Disputes
Real Estate Brokers Commission
Real Estate Fraud
REIT Management Disputes
REIT Operational Disputes
Real Estate Investment Trust (REIT) Disputes
Recreational Property Issues
Rent to Own
Retail Condo Issues
Right of Way, Easement, and Restrictive Covenant Disputes
Resulting Trust Claims
Seller Refusing to Close
Short-term leases
Specific Performance
Timeshare Issues
Short-term rentals
Title Dispute
Trustee of Property
Valuation Disputes
Warranty Claims
Vacation Rentals
Agents Commission Claims
Construction Disputes
Constructive Trust Claims
Cottage Access
Construction Fraud
Disputes on Purchase, and Sale of Property
Disputes with Real Estate Agents – Commissions, Duties, and Obligations
Engineering Claims
Failure of Buyer to Complete
Duty to Disclose was Grow Op
Failure to Close Transaction 
Fractional Ownership Disputes
Fraud
Force Sale of Property and Real Estate
Fraud Recovery
Fraudulent Conveyance
Latent Defects
Lease to Purchase
Investment Fraud
Loss of Deposit
Misrepresentation about Property
Mortgage Disputes
Foreclosure on a Mortgage
Mortgage Brokers Claims
Mortgage Fraud
Neighbor Issues
Nuisance and Trespass Claims
Obligations of Landlords and Tenants
Non-Payment
Occupiers Liability
Assignment Agreement Claims
Adverse Possession
Boundary Disputes
Breach of Assignment Agreement
Breach of Contract
One Entities Breach of Fiduciary Duty
A Breach of Agreement of Purchase and Sale
Breach of Promissory Notes
Breach of Trust Claims
Brokers Commission Claims
Broker's Obligations
Breach of Warranties
Buyer refusing to close
Business Broker Claims
Cautions
Certificate of Pending Litigation (CPL)
Business Brokers Commission
Claims against Brokers and Agents
Claims for Return / Forfeiture of Deposit
Declaration of Ownership
Defending Brokers and Agents
Damage to property, including fire, and flood
Duty of Confidentiality
Claiming Ownership of Property
Condominium Disputes
Condominium Fraud
Commercial Leasing
Construction Defects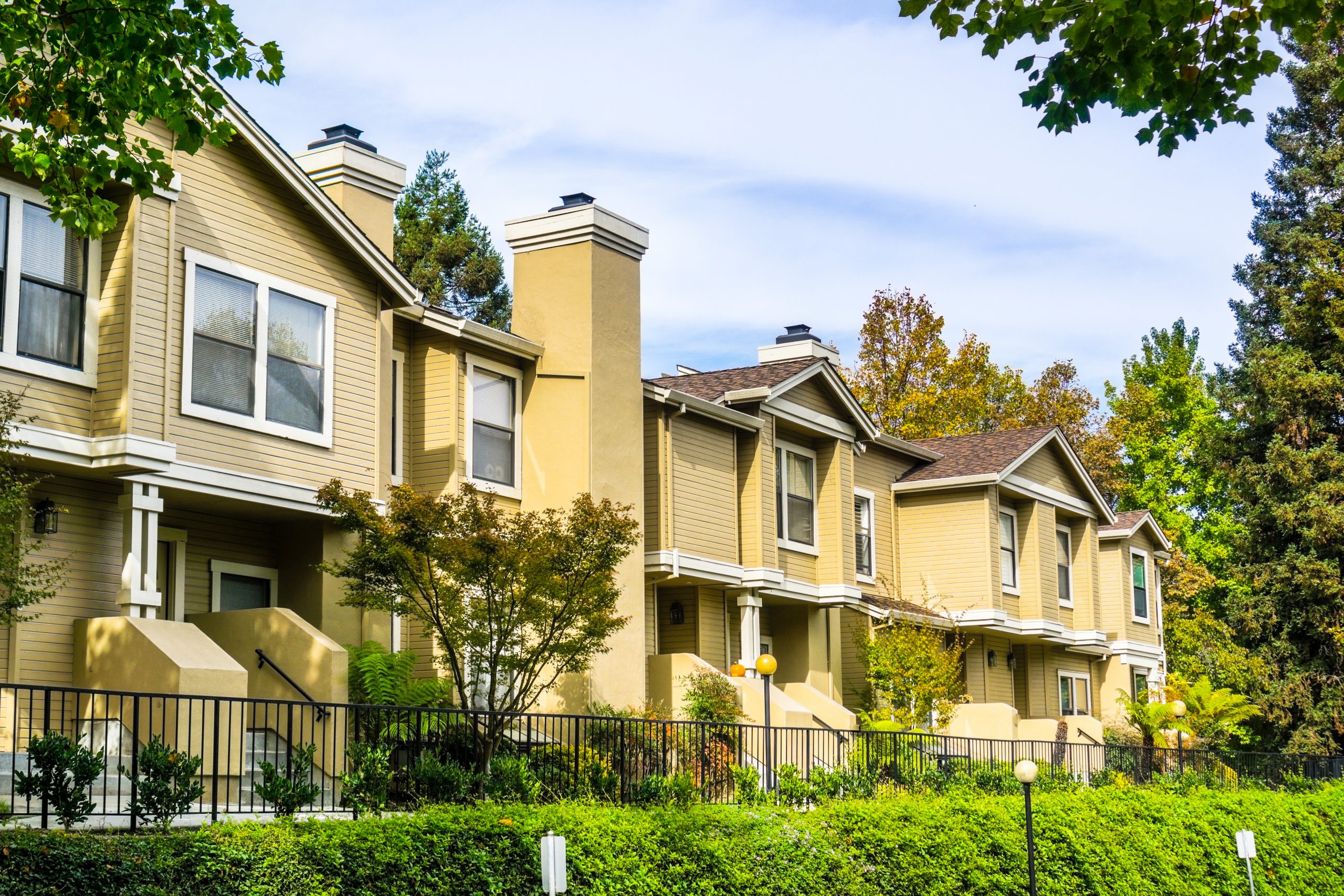 Common Causes of Real Estate Litigation.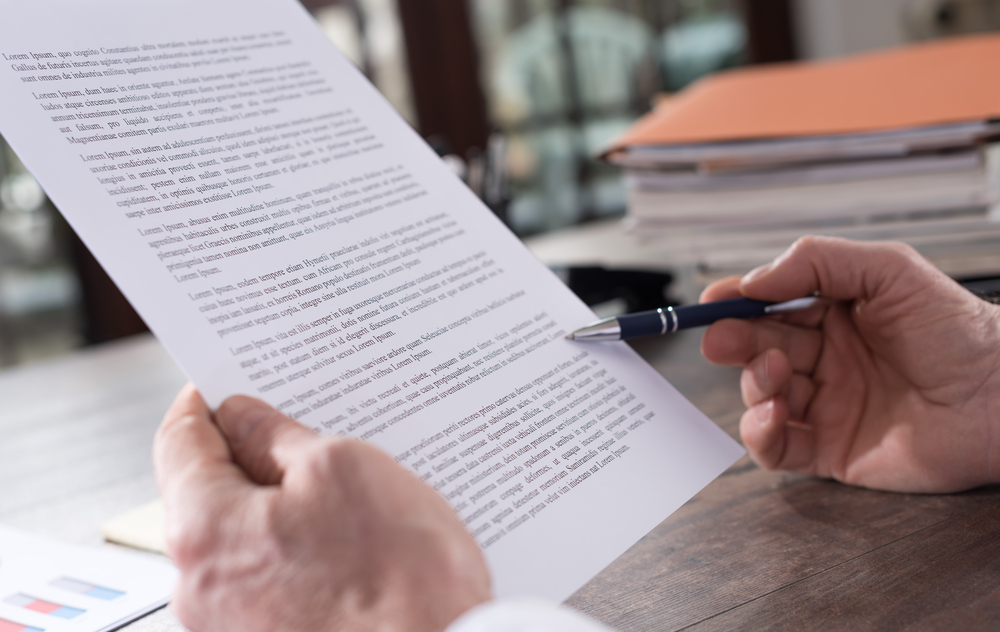 Sellers Failure to Close
Below are some of the most common reasons why a seller may not be able to close on the sale of a property:
The sellers were not able to complete the previously agreed pre-closing repairs
There were undisclosed liens, charges, mortgages, or interests that prevented the seller from receiving a clean title
In addition to the reasoning above, a seller may not be able to close on the property because they cannot provide a clear title with the closing funds. Additionally, the seller's real estate attorney must ensure that all interest holders are paid from the closing costs before the remaining balance is transferred back to the seller. Thus, if the charges on this account exceed the purchase price of the property or if one of the charge holders refuses to consent to payment out of the sale of the property, the seller cannot give the buyer a clear title.
If this issue or any of the problems listed above occur, the property buyer can claim damages from any financial losses they experience from not being able to purchase the property. If the buyer's financial losses cannot be fixed with a simple transfer of money, the buyer may have their attorney seek specific performance. Specific performance allows the court to force the seller to close on the property so that the buyer can begin using the property. This would most commonly occur if the buyer already sold their home or was planning on using the property for commercial use. Furthermore, if a buyer seeks specific performance, they may also look to receive injunctive relief from the court to ensure that the seller does not sell the property to anyone else.
Rent to Own Agreements
With District of Columbia housing prices constantly rising, a rent-to-own contract option has become increasingly attractive to potential buyers. This type of contract allows renters to invest in the future ownership of the property by using rental payments to pay down the total purchase price or closing cost of the property. In this case, the landlord and seller of the property will agree on a set purchase price if the renter opts to buy the property. In most cases, a rent-to-own contract allows the landlord to collect higher than the average rent for the property because of the benefits this agreement offers renters.
Real estate litigation disputes relating to rent-to-own agreements occur when the tenant exercises the option to purchase the property when the property value has risen significantly or if the option to purchase agreement has not been followed exactly. If this occurs—whether you are the buyer or seller of a property—it is important to receive legal advice immediately. For tenants specifically, legal assistance is important to ensure that the option to purchase is followed or, if necessary, to seek injunctive relief to purchase the property. For property owners, consulting a lawyer can assist them in deciding if the option to purchase agreement was correctly met, assist in maintaining ownership, and commence the eviction process if necessary.
Mold and Vermin Infestations
In certain cases, real property may have past or present issues with termites, rodents, cockroaches, or other vermin and pest infestations. Additionally, especially in older properties, mold could be an extremely dangerous issue. If either of these variables poses a serious health threat to the safety of the residents—whether through direct or indirect causes—then such issues may allow the buyer or renter of the property to seek remedy relating to latent defects.
Failure to Close Sale, Refusal to Sell, Refusal to Close Pre Construction Sale or Failure to Close Pre Construction Sale
One of the most common causes of real estate litigation is when the sale or purchase of a property cannot be completed by either the buyer or seller. The most common reason why a purchase falls through is that the buyer was unable to receive sufficient funds by the closing date. A lack of financing can occur because the buyer of the property cannot obtain mortgage financing, has not terminated performance obligations within the timeframe permitted in the agreement of the purchase, or because the buyer did not receive their receipt of purchase from the sale of their previous home or other property before the closing date.
In most situations, if the buyer is not able, willing, or ready to complete the sale by the agreed-upon closing date yet the seller is ready to execute the sale, the buyer will forfeit any previous deposits. Furthermore, the seller of the property can pursue an additional financial remedy if they sustain any loss in property value, carrying costs, closing costs, and legal fees because the buyer did not close on the sale. One exception to this is that if real estate agents are holding deposits, they can only release these funds if both parties consent to this release. If both parties do not agree to release the funds, the seller must obtain a court order forcing the real estate agent to release the fund.
Issues relating to hidden defects or latent defects
In most cases, a real property purchaser has the right to inspect the property. However, these inspections are not comprehensive. Thus, the initial home inspection may not reveal issues with the property if they are not readily visible. These are called latent defects and are defects to real property that are not easily discovered by a contract purchaser in the course of a home inspection or property walk through inspection. Latent defects often include things like, plumbing problems, flood damage, faulty electrical wiring, or structural problem but can also include problems with the roof or HVAC or other systems of the real property. In certain cases, these issues may not even become visible for a number of years after purchasing the property.
A seller will typically make representations, warranties, or claims that the property does not contain these defects. However, the buyer—if they find these defects after purchasing the property—can claim that the seller knew about these defects or should have reasonably known about them. If the buyer can convince the courts that this is the case, the buyer can seek monetary compensation in order to fix the issue and any subsequent issues.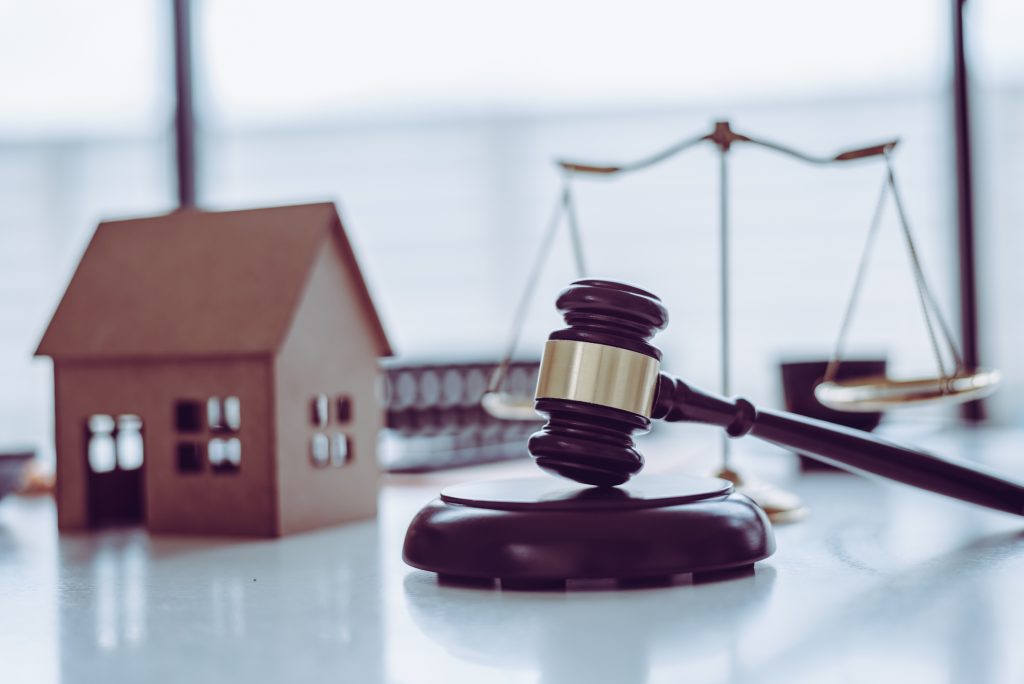 Misrepresentations as to Profitability
One of the most common causes of commercial real estate litigation is when a seller of a property misrepresents the profitability of the property. For example, if someone purchases a property with the intention of making a profit, they may likely rely upon the information provided by the vendor, developer, or promoter as to the profitability of the property or its value. This information will typically include things like the average car or foot traffic past the location or additional development set to take place in the area. In cases where this information was misrepresented, greater investment loss is likely to occur. In cases where a buyer was told false information and relied on this information to create a profitable business, the buyer may obtain a court order requiring the seller of the property to pay back the damages the buyer incurred from purchasing the property.
Property Management Disputes
Property managers normally have an enormous amount of authority and control over a property, including:
Responsibility over property taxes and other property finances
Rent collection
Maintenance and repairs, including emergency availability
Because of their significant responsibilities, property managers can be at the center of many real estate disputes involving the following legal issues:
Condominium by-law compliance
Damage to units or common areas
Disputes between residents and condominium boards
Landlord and tenant disputes
Repairs and maintenance to units and common areas, including construction liens
In disputes, property managers owe a fiduciary duty to the property owner. However, these duties will typically be set out in the original contract. Thus, property managers must comply with their duties and also ensure that they act in the best interests of the property owners.
Construction Claims and Disputes
Construction of real estate, whether residential or commercial, is extremely complex. The reason for this is that there are typically many different stakeholders engaged in the many facets of a construction project. With so many entities, conflict is almost inevitable. Thus, if litigation occurs from a dispute, formal litigation or arbitration will be necessary to resolve these issues and ensure that the project is properly and quickly completed.
To ensure that the project meets the original timeline, the project will likely require prompt and immediate legal attention, as any unforeseen delays can potentially permanently disrupt the project. If this occurs, entities should attempt to seek immediate injunctive relief to preserve their financial interests. These legal remedies can include:
Enforcing and canceling construction liens and other charges
Freezing and recovering assets obtained by construction fraud
Specific performance by contractors or subcontractors
Antonoplos & Associates group of real estate dispute attorneys provide expert and cost-efficient advice regarding the following legal issues:
managers and employees
contractors
purchasers, tenants, and interim occupants
subcontractors
investors, lenders, and bondholders
designers, architects, and engineers
condominium boards
Urgent Real Estate Remedies and Relief
To increase the chance that you win your real estate dispute, it is vital that you do not delay seeking legal advice. At Antonoplos & Associates, our attorney can help you identify, submit your claims, and obtain the necessary relief and remedies necessary using the following measures:
Certificates of Pending Litigation ("CPL")
Arbitration, Litigation, and other Real Estate Dispute Resolution
Enforcement of Awards and Judgments Against Real Property, including foreign judgments
Preservation of Property
Injunctions and Mandatory Orders
Trials and Appeals
Specific Performance (signed agreement of purchase and sale and vendor refuses to close)