WHAT DOES A DC PROBATE ATTORNEY DO?
Legal Article
WHAT DOES A DC PROBATE ATTORNEY DO?
WHAT DOES A DC PROBATE ATTORNEY DO?
A DC probate lawyer assists a personal representative through the administration of a probate estate. In addition to preparing and filing the necessary legal documents with the probate court to open the probate estate, A DC probate attorney provides legal advice to the personal representative of the probate estate about their duties as personal representative. Further, a DC probate attorney will routinely provide counsel to their client about managing estate assets including guidance on how to marshal estate assets, value the assets, the preparation of the estate tax return, and making a plan for distribution. Finally, a DC probate lawyer will provide guidance to the client on engaging third parties to provide services to the estate such as hiring accountants, appraisers and real estate agents to assist the personal representative in the administration of the probate estate.
HOW CAN A DC PROBATE ATTORNEY HELP ME WITH ESTATE ADMINISTRATION?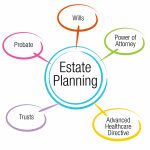 If you are the personal representative of a probate estate or if you would like to become the personal representative of a loved one's estate, please contact our law office today to schedule a consultation to discuss probating an estate. Our team of DC probate attorneys can guide you through the District of Columbia probate court and can assist you in filing all of the necessary paperwork and obligations associated with being a personal representative of a District of Columbia probate estate.
If you are interested in helping a family member avoid probate or if you are interested in getting information on how to simplify the probate process our team of estate planning attorneys can assist you. Likewise if you own a business or are your own boss, and are interested in protecting your business from probate at death our estate planning attorneys can assist you.
If you need the best Probate Lawyer, Estate Planning Lawyer, Real Estate Lawyer, Business Lawyer, and Trust Attorney, turn to the the attorneys people in Washington, D.C. turn to for guidance on their important legal matters. For more information or to schedule a complementary consultation please feel free to contact our office directly (202)-803-5676.