Qualifying For Social Security Disability
If you sustained an injury while working or performing actions within the scope of your employment that prevents you from obtaining meaningful employment for over one year or are becoming too old to continue working, Antonoplos & Associates group of Social Security Disability lawyers are here to help. Social Security Disability Insurance (SSDI) and Supplemental Security Income (SSI) are federal programs designed to provide financial assistance to people who become disabled or are too old to continue working full time.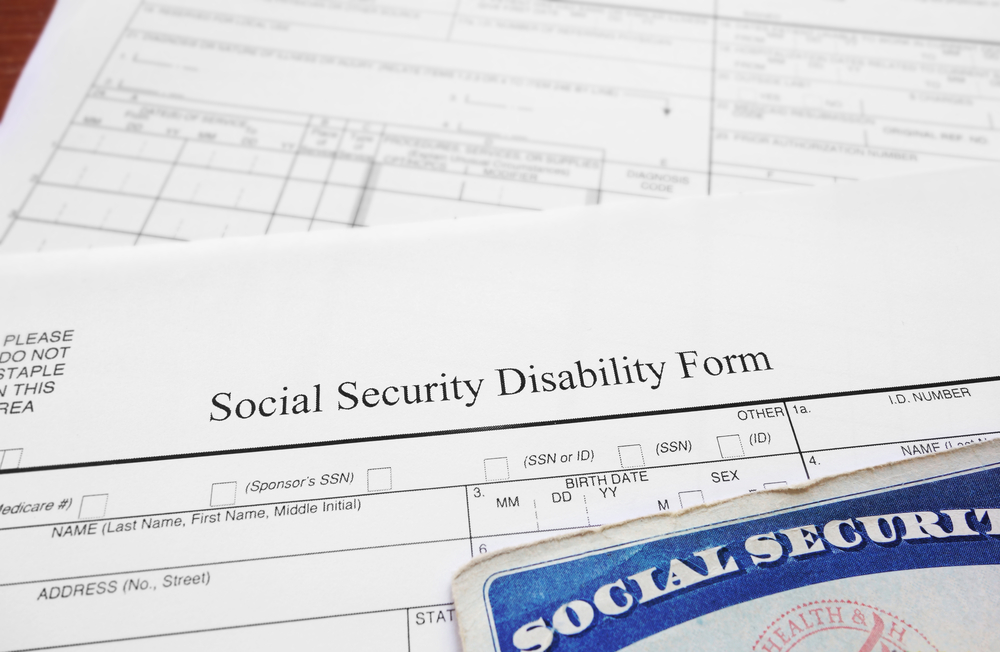 In order to eligible for SSDI, you must have a physical disability that prevents you from obtaining gainful employment for over one year. On the other hand, in order to qualify for SSI, you must be at least 65 years old or have a disability and have limited income and financial resources.
Conditions That Meet the Definition of "Disabled"
The Social Security Administration defines certain conditions as disabling. While there is an entire "blue book" on disabling conditions, the most common disabling conditions include:
Back injuries
Hearing loss
Vision loss
Senses and speech issues
Medical disorders
Digestive tract problems
Hematological disorders
Cancer
Asthma
Heart failure or coronary artery disease
HIV/AIDS
Certain mental disorders
Kidney disease
Various skin disorders
Cerebral palsy and other neurological disorders
Liver disease
Certain syndromes
Again, this is not an exhaustive list, rather, it simply details to most common disabilities.
One important note is that even if you have a condition that is not listed in the blue book, you may still be eligible for SSDI benefits if you have an injury or condition that is deemed "medically equivalent" to a condition listed in the blue book. Thus, contacting a knowledgeable social security attorney is key to successfully receiving your social security benefits.
Applying For Social Security Benefits
When you apply for Social Security disability benefits, the Social Security Administration asks that you provide multiple documents and answer many pages of questions stating why you need to receive financial assistance. Even a small mistake or a single missing document can greatly jeopardize your chance to receive these benefits.
Furthermore, the best-case scenario for forgetting a document or making a mistake is that the time until you receive financial assistance is greatly extended. This could also be problematic as you could be experiencing financial hardship and waiting another few months to receive income may not be an option. However, in certain cases, you may not be able to correct your mistakes and resubmit your application.
Thus, it is extremely important that you properly fill out any forms that you receive and provide all the required documentation. Antonoplos & Associates group of social security attorneys is here to help you create any documents, fill out any forms, and organize all the necessary material for you to successfully apply for social security benefits.
Appealing Your Social Security Disability Decision
In some instances, even if a person suffers from a disability, they can be denied access to these federal programs. However, someone who is denied these financial benefits can appeal this decision. At Antonoplos & Associates, we assist clients in the District of Columbia, Maryland, and Virginia with all aspects of their SSDI claims and SSI application, including appealing denied claims.
If you were denied benefits, your appellate hearing is the most critical stage of your case. A social security disability hearing is an informal meeting with an administrative law judge (ALJ). Furthermore, an ALJ will review your claims, ask you additional information, and potentially overrule the initial decision. When appealing your social security ruling, an attorney is especially useful. The reason for this is that an attorney is familiar with the legal processes associated with this case. Additionally, an attorney understands the documentation necessary to overrule the decision. Finally, they can layout arguments meant to convince the ALJ that you should receive financial assistance.
The appellate court hearing has four main steps:
Request for reconsideration
Hearing by an Administrative Law Judge
Review by the appeals council
Federal court review
What is the Difference Between SSDI and SSI
Social Security disability is different from Supplemental Security Income (SSI) in a number of key ways. The federal government runs both programs with the intent to assist people who are unable to work. However, the qualification process for each of these programs differ in major ways.
In order to qualify for Social Security Disability Income, you must meet the following criteria:
You must have earned the appropriate work credits. In other words, you must have worked for a certain period of time, during which time you made contributions to Social Security in the form of taxes.
You must not be 65 years old or older.
You must have an illness/injury/condition that qualifies as a "disability" according to the Social Security Administration or an illness/injury/condition that is equivalent to one of the listed disabilities.
Additionally, there is a five-month waiting period from the time you get injured to the time you can start receiving SSDI benefits. The government considers various factors in determining how much you may be able to receive in compensation, as well as the duration of your SSDI payments. However, the average monthly SSDI benefit is just under $1,200. Additionally, the maximum benefit that you can receive from this program is just below $2,700.
To receive SSI, you must be older than 65 years of age OR you must have a disability. Furthermore, this disability can be physical or cognitive and must have prevented you from obtaining meaningful employment. Additionally, you have to be under a certain income and asset level to be able to receive these benefits. Finally, the most common people to receive SSI are elderly individuals or those with lifelong disabilities.
Contact Antonoplos & Associates for a Social Security Disability Consultation
Our Social Security Disability lawyers have over 20 years of experience. This includes representing injured and disabled workers throughout the District of Columbia, Maryland, and Virginia.
Antonoplos & Associates provides in-person and video conferencing consultation options. You can meet with our knowledgable attorneys at home, in the hospital, or at one of our office locations.
REQUEST A CONSULTATION
Fill out the form below to receive a confidential initial consultation.