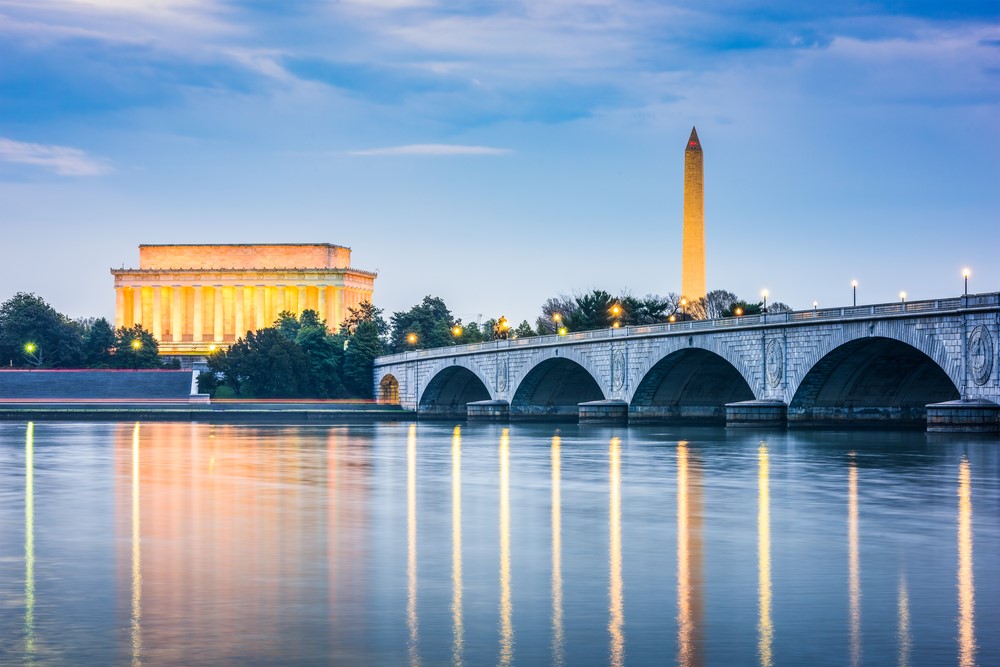 D.C. Domestic Violence Law
D.C. Domestic Violence Attorneys
Within Washington DC, the Domestic Violence Unit is responsible for addressing misdemeanors involving individuals who share an intra-family relationship, as defined by the DC Intra-family Offenses Act (DC Code § 16-1001 et seq). Consequently, domestic violence offenses encompass a range of crimes, including assault, stalking, sexual abuse, cruelty to children, and property destruction.
Expungement is not available for convictions in domestic violence cases in Washington DC, which means that such convictions cannot be removed from your record. Depending on the seriousness of the offense, the associated penalties can include lengthy imprisonment terms and substantial fines that may be challenging to manage during the legal process.
However, it's important to note that charges handled by the Domestic Violence Unit do not automatically result in a conviction. With the support of our experienced Washington DC domestic violence defense attorneys, you have the opportunity to contest the charges, uphold your constitutional rights, and assert your innocence. Your defense lawyer will employ every available resource and strategy to pursue a favorable outcome for your case.
Investigation Process for Domestic Violence
The District of Columbia Superior Court Domestic Violence Unit primarily handles criminal charges related to domestic violence in Washington DC. This unit comprises two Domestic Violence Intake Centers and a Supervised Visitation Area, aimed at addressing the unique dynamics of domestic violence cases.
Moultrie Courthouse Intake Center: Situated at 500 Indiana Avenue, Room 4550, this intake center is responsible for processing all domestic violence filings within Washington DC.
Greater Southwest Intake Center: Specifically designated for Temporary Protection Order filings, the Greater Southwest Intake Center also offers counseling and social services to domestic violence victims. It is located at 1328 Southern Avenue, SE, Medical Pavilion Suite 311.
When facing domestic violence charges, seeking the guidance of experienced Washington DC domestic violence lawyers is essential. They possess the knowledge and expertise to navigate the complexities of the domestic violence court system, while working towards achieving the best possible outcome for your case.
DC Superior Court Domestic Violence Unit
The DC Domestic Violence Unit primarily handles cases falling under the District's definition of domestic violence. In Washington DC, any resident has the ability to file a protective order at a Domestic Violence Intake Center, which means you may unexpectedly be served with a protective order. If you find yourself in this situation, it is crucial to seek the guidance of a skilled Washington DC domestic violence attorney. Protective orders can be sought by Washington DC residents against individuals who fall into the following categories:
Family members
Current or former romantic partners
Parents of a shared child
Roommates
Furthermore, Washington DC residents can also seek protective orders against non-related individuals suspected of stalking or engaging in sexual assault/abuse against the person seeking the order.
Failing to appear at a domestic violence hearing at the Superior Court can lead to the issuance of a bench warrant. If you are arrested on a bench warrant, you will need to attend a hearing to establish appropriate bail. Violating a temporary or final protection order can result in misdemeanor charges, punishable by a maximum term of imprisonment up to 180 days, a fine of $1,000, or both. Such violations can also be treated as criminal contempt, with penalties including imprisonment up to 180 days, a fine of $1,000, or both.
According to Washington DC law, a temporary protection order issued by the Superior Court is valid for up to fourteen days from the date of issuance. However, the court has the authority to reissue the order for an additional fourteen-day period. If you wish to challenge the reissuance of a temporary protection order, a qualified Washington DC domestic violence lawyer can provide valuable assistance.
Domestic Abuse of Vulnerable Adults
As per the Washington DC criminal code 22-933, it is unlawful for an individual to engage in the abuse of a vulnerable adult. A vulnerable adult, as defined by the law, refers to an individual who is at least 18 years old and is incapable of caring for themselves due to a physical or mental condition. Criminal abuse of a vulnerable adult encompasses various actions, such as inflicting physical pain or injury through acts like hitting, slapping, kicking, pinching, biting, pulling hair, or other forms of physical harm. It also includes the use of repeated or malicious oral or written statements that can be considered harassing or threatening. Additionally, it involves subjecting the vulnerable adult to unreasonable confinement or involuntary isolation.
Criminal negligence, as defined by the law, involves knowingly, willfully, or recklessly failing to provide the necessary care and services required to maintain the physical and mental well-being of a vulnerable adult. This failure may encompass areas such as inadequate provision of food, clothing, medication, shelter, supervision, or medical services.
Individuals who are convicted of criminal neglect or abuse of a vulnerable adult may face penalties outlined in the Washington DC criminal code 22-936. These penalties include fines of up to $1,000 and imprisonment for a duration of 180 days.
Punishment
Judges presiding over cases in the Domestic Violence Unit possess the authority to handle domestic misdemeanor cases, as well as make decisions regarding divorce proceedings, custody arrangements, paternity tests, and child support. Consequently, judges in the Domestic Violence Unit of the Superior Court hold the ability to impose sentences that are equally stringent as those delivered by other criminal courts in Washington DC.
Possible Defense
When a case is handled by the domestic violence unit in the District of Columbia, it carries significant gravity and is subject to vigorous prosecution. Prosecutors in Washington DC commonly adhere to a no-drop policy in domestic violence cases, aiming to uphold legal consequences that lawmakers consider an effective deterrent against domestic violence. If you find yourself facing charges related to a domestic violence offense, it is crucial to consult with an attorney who can provide guidance tailored to the unique circumstances of your case.
How We Can Help
If you find yourself facing charges related to domestic assault, abuse, or neglect, it is essential to secure the guidance of a skilled Washington DC domestic violence attorney. By enlisting the services of one of our defense lawyers, your case will undergo a comprehensive evaluation to develop the most robust defense strategy possible. This strategy is designed to optimize your prospects of obtaining a fair trial and a favorable outcome.