Judd Sisters Fight Over Late Mother Naomi Judd's Estate
Legal Article
Judd Sisters Fight Over Late Mother Naomi Judd's Estate
It has been almost six months since Naomi Judd tragically lost her life and just over two since it was revealed her daughters, singer Wynonna and actress Ashley, were not included in the musician's will. While it is rare for a parent to disinherit a child it does happen from time to time said Peter Antonoplos, managing partner of Antonoplos & Associates Attorneys At Law an estate planning and estate administration law firm located in Washington, DC.
Now, Wynonna is opening up about rumors that she and her younger half-sister Ashley are fighting over their mother's will, which named Naomi's husband Larry Strickland as executor of her estate. "Again this is not unusual, often a parent will name second spouse as a fiducirary of their estate where the estate may benefit that surviving spouse as well as their children, even if they are from a first marriage. What is important to focus on is whether or not the estate is being administered in a way that is to the exclusion of those children," said Antonoplos.
Strickland is neither woman's biological father but is affectionately called "Pop" by them.
In a new interview, Wynonna set the record straight, sharing "there is no argument" between her and Ashley.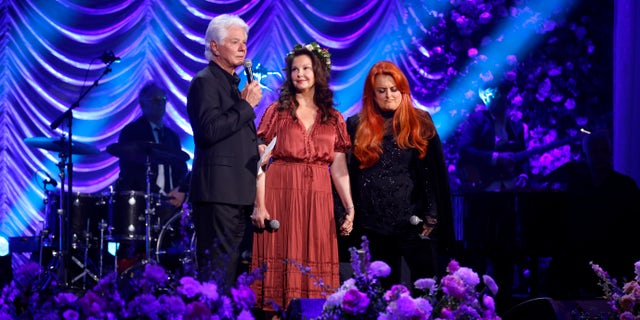 Larry Strickland, Naomi's husband, appeared on stage with Naomi's daughters Ashley and Wynonna during CMT and Sandbox Live's "Naomi Judd: A River Of Time Celebration" at the Ryman Auditorium in May. (Katie Kauss/Getty Images for CMT)
"Someone told me while I was at Ashley's house, 'Hey, did you know that they're saying this about you?' I went, 'Huh? I'm fighting with Ashley? Oh. Again?'" Wynonna recounted in an interview with People. "Fighting over what? I have such a great life. Ashley has a great life. Why would we be fighting over the will?"
The 76-year-old Naomi sadly died by suicide in April, a tragic event that has bonded her two daughters.
When Strickland, also 76, passes away, Wynonna and Ashley will split Naomi's estate evenly.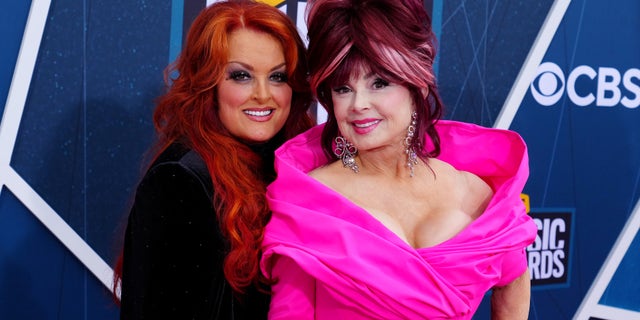 Wynonna Judd and Naomi Judd made up the musical group The Judds. (Jeff Kravitz/Getty Images for CMT)