District of Columbia Consumer Protection Procedures Act
Legal Article
District of Columbia Consumer Protection Procedures Act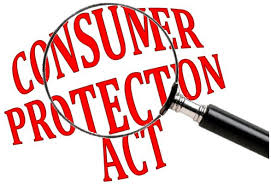 Misleading or false advertisements, bait and switch sales practices, bogus disclosure forms, breach of privacy rules, unconscionable pricing, and charging for services never requested or provided, are just a few of the unfair and deceptive practices unscrupulous businesses and corporations use to defraud consumers every day. These deceptive business practices also distort the marketplace by allowing dishonest businesses to gain an unfair advantage over ethical competitors. Many states and federal, however, provide consumers with a way of protecting themselves and preventing consumers from being victims of unfair and illegal business practices.
"I got Ripped Off, What do I do?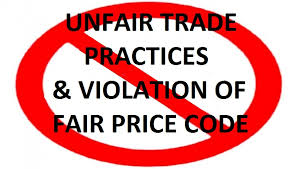 In the District of Columbia, consumers enjoy some of the strongest consumer protection laws in the country to protect against unfair and illegal business practices. DC Code §28-3901, the District of Columbia Consumer Protection Procedures Act, (DCCPPA) provides for damages starting at $1500 per violation, regardless of how much you were ripped off for. The DCCPPA also provides for punitive damages and requires a deceptive business to pay the consumer legal bills. The District of Columbia Consumer Protection Procedures Act like federal law also prohibits any deceptive trade practices.
False Advertising
"Bait-and-switch"
Claiming a product or service has properties that it does not have
Selling an unsafe product or service
Unfair credit practices
Targeting minority communities with expensive credit terms
Failing to tell consumers about certain rights they have
Harassment from bill collectors
And many others
If you believe that a company has ripped you off, or is trying to rip you off, please contact Antonoplos & Associates right away at 202-803-5676. Don't worry if you can't afford an attorney: our initial consumer law consultations are free, and if we decide to work together, the law provides for the other side to pay your legal costs. For more information about Antonoplos & Associates Consumer Protection Practice, please visit us on the web at www.Antonlegal.com. To schedule a consultation to discuss a consumer protection matter please click here.